Wietse de Boer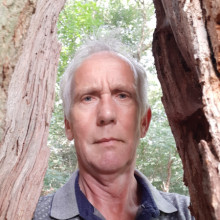 About
Biography
Wietse de Boer is senior scientist at the Microbial Ecology Department at the Netherlands Institute of Ecology (NIOO-KNAW) and Professor at the Chairgroup Soil Biology of the Wageningen University. After his PhD- and early PostDoc research on nitrogen cycling in forest- and heathland ecosystems, he focused on interactions between fungi and bacteria. His research approaches range from studies using simple model system to explorations in whole ecosystems. Current research lines examine the possibilities to translate obtained basic knowledge on microbial interactions to practical applications, in particular for enhancing biological control of soil-borne diseases.
Research groups
Projects & collaborations
Featured in
Microbes can act as bodyguards for plants and can foster plant growth in other ways as well. At NIOO, we are digging into the mechanisms: in what ways do they interact? And how can we stimulate this, to make our agriculture more sustainable? Let's rewild our microbes!

Carbon storage is a hot item. Almost literally, as it is closely linked to climate warming. NIOO researchers discover more and more about the role of the living soil within our planet's carbon cycle. That role is: very influential, invaluable and essential for a sustainable climate policy.