Sapro-Feed: Increasing Crop Health by Stimulating Saprotrophic Fungi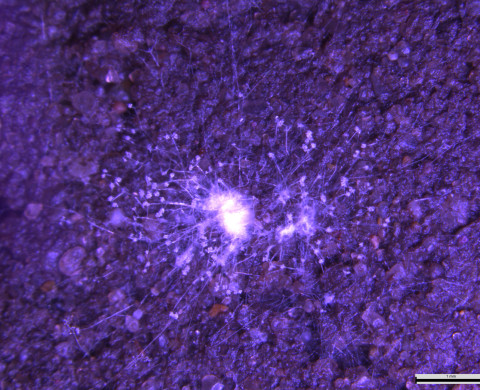 The aim of the Saprofeed project was to enhance natural biocontrol of root-infecting pathogenic fungi in arable soils via stimulation of the growth of saprotrophic fungi (growing on dead organic materials). The basic idea, indicated in the picture, is that stimulation of saprotrophic fungi will lead to direct or indirect (via bacteria) competitive suppression of root-infecting pathogens.
The research is described in the PhD thesis of Anna Clocchiatti (https://edepot.wur.nl/537032). Main results of her research are: (1) Deciduous sawdust is a good soil amendment to increase saprotrophic fungi, mainly Sordariomycetes; (2) The stimulated fungi do extend to roots of crops and consume root exudates; (3) The increased fungal consumption of roots exudates coincides with suppression of root-infecting pathogenic fungi (see picture below).
This research is continued in project Agriwood.