Lisette de Senerpont Domis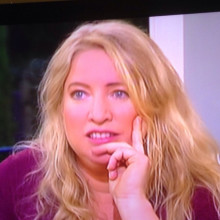 Prof. dr. Lisette de Senerpont Domis
About
Biography
Dr. Lisette N. de Senerpont Domis is an aquatic ecologist at the Netherlands Institute of Ecology (NIOO-KNAW). She holds a PhD in Natural Sciences of Leiden University. She is interested in how different components of human-induced global changes, such as climate warming, eutrophication, and habitat fragmentation affect species interactions. Lisette is professor by special appointment at the University of Twente, holding a chair in "Smart ecological monitoring of aquatic systems".
Over the years, stimulated by the urgency of the ecology crisis this planet is facing, she became more and more interested in making ecological principles operational for aquatic ecosystem management and conservation. She is head of the Aquatic Knowledge centre Wageningen or AKWA, a translational science unit at the NIOO-KNAW. AKWA translates state-of-the art fundamental scientific knowledge to encompassing solutions for the complex problems water users face in the light of fast environmental changes. Her current research spans the continuum from fundamental scientific research to applied research. Importantly, she builds on fundamental scientific insights to answer applied questions. As complex environmental issues require a multifaceted approach, she often adopts a team science approach, also reflected in her co-chair position at the Global Lake Ecological Observatory Network (GLEON).
CV
Employment
2011–Present

Head of translational science unit AKWA

2022–Present

Professor Smart Ecological Monitoring of Aquatic Systems
Education
1998–2004

PhD

1991–1997

M.Sc.
Grants
2021

H2020-RIA DRYvER: Securing biodiversity, functional integrity and ecosystem services in DRYing rivER networks

2020

EU-INFRAIA AQUACOSM-Plus: Network of Leading Ecosystem Scale Experimental AQUAtic MesoCOSM Facilities Connecting Rivers, Lakes, Estuaries and Oceans in Europe and beyond

2017

EU-INFRAIA AQUACOSM: Network of Leading European AQUAtic MesoCOSM Facilities Connecting Mountains to Oceans from the Arctic to the Mediterranean

2017

Marie Skłodowska-Curie Innovative Training Network MANTEL: Management of Climatic Extreme Events in Lakes Reservoirs for the Protection of Ecosystem Services

2020

NWO: Psychopharmac'eau: Psychopharmaceutical prevention & Pilots to Reduce Effects in the water cycle

2021

NWO-TTP: Decreasing greenhouse gas emissions from surface waters by climate-smart water management

2022

Nature's Integration in Cities' Hydrologies, Ecologies and Societies (EU-Biodiversa)
Editorial board memberships
PhD students
2017–Present

Margaret Armstrong

2020–Present

Asmita Dubey

2021–Present

Qing Zhan

2019–Present

Berte Mekonen Belay

2019–Present

Nandini Vasantha Raman

2021–Present

Yike Lee

2021–Present

Floran Clopin

2017–Present

Elias Munthali

2014–2020

Laura Seelen

2007–2013

Alena Gsell
Invited talks and keynote addresses on symposia and conferences
2021

12th SYMPOSIUM FOR EUROPEAN FRESHWATER SCIENCES

2021

University of Kansas Webinar Series

2019

Lake Science for Muskoka: A Global Perspective on Problems and Solutions

2019

CWE Symposium

2020

MANTEL Symposium

2019

Colby-Sawyer College public lectures

2017

GLEON19

2017

Zout-zout tweedaagse STOWA

2016

University of South Florida Seminar series

2015

Symposium on Freshwater Ecology and Cyanobacterial bloom dynamics
Ancillary activities
Publications

Peer-reviewed publications

Freshwater ecosystems are exceptionally rich in biodiversity and provide essential benefits to people. Yet they are disproportionately threatened compared to terrestrial and marine systems and remain underrepresented in the scenarios and models used for global environmental assessments. The Nature Futures Framework (NFF) has recently been proposed to advance the contribution of scenarios and models for environmental assessments. This framework places the diverse relationships between people and nature at its core, identifying three value perspectives as points of departure: Nature for Nature, Nature for Society, and Nature as Culture. We explore how the NFF may be implemented for improved assessment of freshwater ecosystems. First, we outline how the NFF and its main value perspectives can be translated to freshwater systems and explore what desirable freshwater futures would look like from each of the above perspectives. Second, we review scenario strategies and current models to examine how freshwater modelling can be linked to the NFF in terms of its aims and outcomes. In doing so, we also identify which aspects of the NFF framework are not yet captured in current freshwater models and suggest possible ways to bridge them. Our analysis provides future directions for a more holistic freshwater model and scenario development and demonstrates how society can benefit from freshwater modelling efforts that are integrated with the value-perspectives of the NFF.

https://doi.org/10.1007/s11625-023-01341-0

In agricultural landscapes of North-Western Europe, the majority of water bodies do not meet the targets set by the European Water Framework Directive due to a lack of submerged macrophytes and associated biodiversity. These eutrophic waters can also be a substantial source of methane (CH4) and carbon dioxide (CO2) to the atmosphere. Here we present a two-year field experiment on the island of Goeree-Overflakkee (southwest Netherlands), conducted in six drainage ditches varying in salinity, where we monitored four permanent plots per ditch and varied the presence of both fish and macrophytes. We aimed to: 1) investigate factors limiting submerged macrophyte growth, focussing on exclusion of grazing pressure and bioturbation by fish; and 2) quantify the CO2 and CH4 emission under these conditions. Even in highly eutrophic, semi turbid ditches with fluctuating salinity levels and sulphide presence in the root zone, submerged macrophytes established successfully after introduction when the influence of grazing and bioturbation by fish was excluded. In the exclosures, diffusive CH4 and CO2 emissions, but not ebullitive CH4 emissions were significantly reduced. The spontaneous development of submerged macrophytes in the exclosures without macrophyte introduction underlined the effect of grazing and bioturbation by fish and suggest that abiotic conditions did not hamper submerged macrophyte development. Our results provide important insights into the influential factors for submerged macrophyte development and potential for future management practices. Large-scale fish removal may stimulate submerged macrophyte growth and reduce methane emissions, albeit that the macrophyte diversity will likely stay low in our study region due to fluctuating salinity and eutrophic conditions.

https://doi.org/10.1016/j.aquabot.2023.103645

The climatic stressors that are affecting lake ecosystems, especially phytoplankton, are projected to become more intense with continued climate change (e.g., heatwaves, precipitation events). Concerns over the combined effects that multiple, coinciding stressors can have on phytoplankton necessitates investigating the impacts of different regional climate scenarios.
A microcosm study was conducted to assess the responses of a phytoplankton assemblage containing a cyanobacterium (Anabaena flos-aquae), a green alga (Chlorella vulgaris) and a diatom (Synedra) to a northwestern European summer scenario. Eutrophic microcosms were exposed to a full-factorial design including a press temperature treatment scenario (ambient or warm) and a pulse precipitation treatment (no runoff simulation or runoff simulation).
Warming scenarios had significant effects on the phytoplankton assemblage biomass, which supports our first hypothesis (H1: higher water temperatures under eutrophic conditions will support larger phytoplankton biomasses, especially cyanobacteria). By contrast, the extreme precipitation runoff event had minimal and short-lived effects on the microcosm assemblage.
Overall, the interaction between the two climate stressors was antagonistic. In contrast with our second hypothesis (H2: nutrient additions from extreme precipitation runoff will promote more productivity in higher temperature microcosms), the precipitation runoff event was not amplified by temperature.
Our results indicate that the combined effect of two climate stressors on a phytoplankton community are not necessarily synergistic or multiplicative. Our findings on antagonistic interactions between climatic stressors necessitate future studies assessing variations of intensity and duration of the climatic stressors.


https://doi.org/10.1111/fwb.14109

The presence of submerged macrophytes is a desired environmental target for coastal freshwater ecosystems. Maintaining a rich community of these species can be challenging as salinisation by sea-level rise poses an increasing threat to ecosystem integrity. We tested the effect of salinisation on the growth and germination of freshwater macrophytes experimentally using field sediment. In a 56-day experiment, a macrophyte community was exposed to salinity treatments representing seasonal water management scenarios (a decreasing salinity from 1,500 to 300 mg NaCl/L, a stable salinity of 300 mg NaCl/L, an increasing salinity from 300 to 1,500 mg NaCl/L and a stable salinity of 1,500 mg NaCl/L), crossed with treatments simulating periodic turbidity pulses. All species except Elodea nuttallii grew poorly on the saline and eutrophic sediment, reflecting the challenges of growth in eutrophic coastal systems. Surprisingly, the highest community biomass was achieved in the salinity scenario of 1,500 mg NaCl/L. In a second experiment, field-collected sediments were incubated at 300 and 1,500 mg NaCl/L salinity (representing summer and winter scenarios), and the germination capacity of the existing seedbank was quantified. Most germinated seedlings did not reach maturity irrespective of salinity treatment. This indicated that sediment salinity, rather than water column salinity, determined seedling establishment success. Interestingly, the established species were characteristic of freshwater habitats, thus indicating maladaptation of the seedbank. Our results show that a mismatch between the high salinity level of eutrophic sediment and the overlaying freshwater may hamper macrophyte growth. Furthermore, target species in coastal eutrophic freshwaters should be evaluated carefully. Elodea nuttalli, which has a wide tolerance range for nutrients and salinity, outperformed other macrophyte species in our study. Thus, species with similar traits may be most successful in establishing macrophyte stands in coastal eutropic wetlands.

https://doi.org/10.1111/fwb.14046

Pharmaceuticals are increasingly released into surface waters and therefore ubiquitous in aquatic systems. While pharmaceuticals are known to influence species interactions, their effect on host-parasite interactions is still underexplored despite potential ecosystem-level consequences. Here, we ask whether diclofenac, a widely used non-steroid anti-inflammatory drug, affects the interaction between a phytoplankton host (Staurastrum sp.; green alga) and its obligate fungal parasite (Staurastromyces oculus; chytrid fungus). We hypothesized that the effect of increasing diclofenac concentration on the host-parasite system depends on parasite exposure. We assessed acute and chronic effects of a wide range of diclofenac concentrations (0–150 mg/L) on host and parasite performance using a replicated long gradient design in batch cultures. Overall system response summarizing parameters related to all biotic components in an experimental unit i.e., number of bacteria and phytoplankton host cells along with photosynthetic yield (a measure of algal cell fitness), depended on diclofenac concentration and presence/absence of parasite. While host standing biomass decreased at diclofenac concentrations >10 mg/L in non-parasite-exposed treatments, it increased at ≥10 mg/L in parasite-exposed treatments since losses due to infection declined. During acute phase (0–48 h), diclofenac concentrations <0.1 mg/L had no effect on host net-production neither in parasite-exposed nor non-parasite-exposed treatments, but parasite infection ceased at 10 mg/L. During chronic phase (0–216 h), host net-production declined only at concentrations >10 mg/L in non-parasite-exposed cultures, while it was overall close to zero in parasite-exposed cultures. Our results suggest that chytrid parasites are more sensitive to diclofenac than their host, allowing a window of opportunity for growth of phytoplankton hosts, despite exposure to a parasite. Our work provides a first understanding about effects of a pharmaceutical on a host-parasite interaction beyond those defined by standard toxicological metrics.

https://doi.org/10.1016/j.aquatox.2022.106370

By perturbing ecosystems, extreme climatic events (ECEs) can impair ecosystems' resistance and resilience to other pressures, leading to cascading effects on the continued provision of their ecosystem services. In aquatic ecology, most of the studies linking impacts of perturbations on ecosystems are based on controlled experiments and modeling, rather than real-world data. Using a 55 year dataset of hydrometeorological and reservoir water quality variables from the Ter catchment in Spain, we fill this gap by applying non-linear dynamics and extreme value theory concepts to test whether trophic state modulates reservoir ecosystem's response to ECEs. We show that both Granger causality between hydrometeorological and water quality variables and effects of ECEs on reservoir water quality diminish after drastic reduction in nutrient loading, supporting our hypothesis that the ecosystem's trophic state modulates its resistance to ECEs. Thus, by safeguarding reservoirs from nutrient pollution, water resources managers can ameliorate impacts of ECEs on ecosystem health.

https://doi.org/10.1088/1748-9326/ac7df2

While eutrophication remains one of the main pressures acting on freshwater ecosystems, the prevalence of anthropogenic and nature-induced stochastic pulse perturbations is predicted to increase due to climate change. Despite all our knowledge on the effects of eutrophication and stochastic events operating in isolation, we know little about how eutrophication may affect the response and recovery of aquatic ecosystems to pulse perturbations. There are multiple ways in which eutrophication and pulse perturbations may interact to induce potentially synergic changes in the system, for instance, by increasing the amount of nutrients released after a pulse perturbation. Here, we performed a controlled press and pulse perturbation experiment using mesocosms filled with natural lake water to address how eutrophication modulates the phytoplankton response to sequential mortality pulse perturbations; and what is the combined effect of press and pulse perturbations on the resistance and resilience of the phytoplankton community. Our experiment showed that eutrophication increased the absolute scale of the chlorophyll-a response to pulse perturbations but did not change the proportion of the response relative to its pre-event condition (resistance). Moreover, the capacity of the community to recover from pulse perturbations was significantly affected by the cumulative effect of sequential pulse perturbations but not by eutrophication itself. By the end of the experiment, some mesocosms could not recover from pulse perturbations, irrespective of the trophic state induced by the press perturbation. While not resisting or recovering any less from pulse perturbations, phytoplankton communities from eutrophying systems showed chlorophyll-a levels much higher than non-eutrophying ones. This implies that the higher absolute response to stochastic pulse perturbations in a eutrophying system may increase the already significant risks for water quality (e.g., algal blooms in drinking water supplies), even if the relative scale of the response to pulse perturbations between eutrophying and non-eutrophying systems remains the same.

https://doi.org/10.1002/ece3.8675

Harmful algal blooms are symptomatic of eutrophication and lead to deterioration of water quality and ecosystem services. Extreme climatic events could enhance eutrophication resulting in more severe nuisance algal blooms, while they also may hamper current restoration efforts aimed to reduce nutrient loads. Evaluation of restoration measures on their efficacy under climate change is essential for effective water management. We conducted a two-month mesocosm experiment in a hypertrophic urban canal focussing on the reduction of sediment phosphorus (P)-release. We tested the efficacy of four interventions, measuring phytoplankton biomass, nutrients in water and sediment. The measures included sediment dredging, water column aeration and application of P-sorbents (lanthanum-modified bentonite - Phoslock® and iron-lime sludge, a by-product from drinking water production). An extreme heatwave (with the highest daily maximum air temperature up to 40.7 °C) was recorded in the middle of our experiment. This extreme heatwave was used for the evaluation of heatwave-induced impacts. Dredging and lanthanum modified bentonite exhibited the largest efficacy in reducing phytoplankton and cyanobacteria biomass and improving water clarity, followed by iron-lime sludge, whereas aeration did not show an effect. The heatwave negatively impacted all four measures, with increased nutrient releases and consequently increased phytoplankton biomass and decreased water clarity compared to the pre-heatwave phase. We propose a conceptual model suggesting that the heatwave locks nutrients within the biological P loop, which is the exchange between labile P and organic P, while the P fraction in the chemical P loop will be decreased. As a consequence, the efficacy of chemical agents targeting P-reduction by chemical binding will be hampered by heatwaves. Our study indicates that current restoration measures might be challenged in a future with more frequent and intense heatwaves.

https://doi.org/10.1016/j.scitotenv.2022.154421

SUMMARY:

As human mobility decreased in 2020, the interaction between humans and nature changed significantly. On one hand, water clarity improved in the Amsterdam canals because boat traffic was reduced. On the other hand increased use of fishing water and national parks formed potential threats to the aquatic ecosystems. It is important to use these experiences to foster a more eco-centric mindset, building up to handling handling climate change and future pandemics.





ABSTRACT:


The anomalous past two years of the COVID-19 pandemic have been a test of human response to global crisis management as typical human activities were significantly altered. The COVID-instigated anthropause has illustrated the influence that humans and the biosphere have on each other, especially given the variety of national mobility interventions that have been implemented globally. These local COVID-19-era restrictions influenced human-ecosystem interactions through changes in accessibility of water systems and changes in ecosystem service demand. Four urban aquatic case studies in the Netherlands demonstrated shifts in human demand during the anthropause. For instance, reduced boat traffic in Amsterdam canals led to improved water clarity. In comparison, ongoing service exploitation from increased recreational fishing, use of bathing waters and national parks visitation are heightening concerns about potential ecosystem degradation. We distilled management lessons from both the case studies as well as from recent literature pertaining to ecological intactness and social relevance. Equally important to the lessons themselves, however, is the pace at which informed management practices are established after the pandemic ends, particularly as many communities currently recognize the importance of aquatic ecosystems and are amenable to their protection.

https://doi.org/10.1016/j.watres.2022.118934

Carbon, nitrogen, and phosphorus are critical macroelements in freshwater systems. Historically, researchers and managers have focused on inorganic forms, based on the premise that the organic pool was not available for direct uptake by phytoplankton. We now know that phytoplankton can tap the organic nutrient pool through a number of mechanisms including direct uptake, enzymatic hydrolysis, mixotrophy, and through symbiotic relationships with microbial communities. In this review, we explore these mechanisms considering current and projected future anthropogenically-driven changes to freshwater systems. In particular, we focus on how naturally- and anthropogenically- derived organic nutrients can influence phytoplankton community structure. We also synthesize knowledge gaps regarding phytoplankton physiology and the potential challenges of nutrient management in an organically dynamic and anthropogenically modified world. Our review provides a basis for exploring these topics and suggests several avenues for future work on the relation between organic nutrients and eutrophication and their ecological implications in freshwater systems.

https://doi.org/10.1016/j.watres.2022.118573

Globally the number of relatively deep, isolated lakes is increasing because of sand, gravel, or clay excavation activities. The major excavation areas are located within the delta of rivers, and thus the deep freshwater ecosystems formed upon excavation, called quarry lakes, are unique to the landscape. They are embedded in a landscape comprised of shallow, naturally formed lakes. Given that quarry lakes are by definition novel ecosystems, water managers face difficulties in optimally managing them to deliver ecosystem services using existing frameworks designed for natural ecosystems. All lakes in delta areas are subject to similar pressures such as urbanization and eutrophication, leading to shifts in biodiversity and ecosystem functioning, and ultimately changing the ecosystem services the systems can provide. We propose a framework to enable water managers to assess the provision of ecosystem services by quarry lakes based on their ecological quality. For each ecosystem service we determined threshold values of ecological quality based on available scientific literature, an extensive field survey of 51 quarry lakes in the Netherlands, or expert knowledge. To illustrate the usefulness of our approach, we applied our framework to a lake before and after a rehabilitation focused on improving the nutrient status of the waterbody. Assessing ecosystem services under varying levels of ecological health is important to initiate action from legislators, managers, and communities.

https://doi.org/10.1080/20442041.2021.1944765

Greenhouse gas (GHG) emissions from small inland waters are disproportionately large. Climate warming is expected to favor dominance of algae and free-floating plants at the expense of submerged plants. Through different routes these functional plant types may have far-reaching impacts on freshwater GHG emissions in future warmer waters, which are yet unknown. We conducted a 1,000 L mesocosm experiment testing the effects of plant type and warming on GHG emissions from temperate inland waters dominated by either algae, free-floating or submerged plants in controls and warmed (+4 °C) treatments for one year each. Our results show that the effect of experimental warming on GHG fluxes differs between dominance of different functional plant types, mainly by modulating methane ebullition, an often-dominant GHG emission pathway. Specifically, we demonstrate that the response to experimental warming was strongest for free-floating and lowest for submerged plant-dominated systems. Importantly, our results suggest that anticipated shifts in plant type from submerged plants to a dominance of algae or free-floating plants with warming may increase total GHG emissions from shallow waters. This, together with a warming-induced emission response, represents a so far overlooked positive climate feedback. Management strategies aimed at favouring submerged plant dominance may thus substantially mitigate GHG emissions.

https://doi.org/10.1016/j.watres.2022.119251

The aim of the EU Water Framework Directive (WFD) is to achieve a "good" chemical and ecological status for all waters by 2027. Currently, the Netherlands and other EU Member States are finalizing their plans for the third iteration of the WFD management cycle. In this paper, we conducted an ex ante evaluation of these plans by assessing the perceptions of regional water authorities on goal attainment and the factors that account for it. In order to gain these insights, we first reviewed literature and developed a framework of factors that stimulate or hamper the implementation of the WFD. More detailed insights into the relevance and characteristics of these factors were found by applying the framework in two in-depth case studies. A more generalizable pattern was found by translating the case study results into a survey among the regional water authorities. We found that the majority of the participating water authorities expect that 50% (or more) of their WFD objectives will be achieved in 2027. However, hampering factors such as a lack of political will or the impossibility to address key causes of the problems that were identified during earlier management cycles are still present. Since it is doubtful whether they can be addressed by regional water authorities, we conclude that it will be unlikely that ecological ambitions will be met by 2027.

https://doi.org/10.3390/w14030486

For many, 2020 was a year of abrupt professional and personal change. For the aquatic sciences community, many were adapting to virtual formats for conducting and sharing science, while simultaneously learning to live in a socially distanced world. Understandably, the aquatic sciences community postponed or canceled most in-person scientific meetings. Still, many scientific communities either transitioned annual meetings to a virtual format or inaugurated new virtual meetings. Fortunately, increased use of video conferencing platforms, networking and communication applications, and a general comfort with conducting science virtually helped bring the in-person meeting experience to scientists worldwide. Yet, the transition to conducting science virtually revealed new barriers to participation whereas others were lowered. The combined lessons learned from organizing a meeting constitute a necessary knowledge base that will prove useful, as virtual conferences are likely to continue in some form. To concentrate and synthesize these experiences, we showcase how six scientific societies and communities planned, organized, and conducted virtual meetings in 2020. With this consolidated information in hand, we look forward to a future, where scientific meetings embrace a virtual component, so to as help make science more inclusive and global.

https://doi.org/10.1002/lob.10431

Intense sand and gravel mining has created numerous man-made lakes around the world in the past century. These small quarry lakes (1–50 ha) are usually hydrologically isolated, often deep (6–40 m) and stratify during summer and in cold winters. Due to their small size, these deep man-made lakes are usually not included in the regular monitoring campaigns, e.g. as required for the European Water Framework Directive (WFD). Therefore, not much is known about the ecological functioning of these novel ecosystems. During two summers, we determined the macrophyte diversity and measured a range of physico-chemical and biological parameters in 51 quarry lakes in the catchment area of the rivers Meuse and Rhine. We compared the results of this campaign to the chemical and macrophyte sampling as performed for the WFD in the immediate surrounding shallow standing waters. Alpha (local) and beta diversity (regional), and local contribution to beta diversity were calculated for the whole region of which beta diversity was further partitioned into a true species replacement and richness difference component. Quarry lakes contain higher water quality reflected by lower nutrient and chlorophyll-a concentration compared with shallow water bodies. Additionally, quarry lakes contribute significantly to the regional macrophyte diversity pool by harboring distinctly different macrophyte communities (beta diversity — replacement). Specifically quarry lakes with a total phosphorus concentration in the water column below 35 μg P/l contribute most to beta diversity among quarry lakes. Novel ecosystems such as deep quarry lakes are often perceived as less valuable ecosystems, with strong implications regarding their management. Our results show that quarry lakes are in general of better chemical and biological quality compared with shallow standing waters. We therefore call for a more integrated assessment of the quality of quarry lakes and corresponding management strategy of these waters by water managers.

https://doi.org/10.1016/j.scitotenv.2020.144294

Photovoltaic (PV) technology has the potential to be integrated on many surfaces in various environments, even on water. Modeling, design, and realization of a floating PV system have more challenges than conventional rooftop or freestanding PV system. In this work, we introduce two innovative concepts for floating bifacial PV systems, describing their modeling, design, and performance monitoring. The developed concepts are retractable and enable maximum energy production through tracking the Sun. Various floating PV systems (monofacial, bifacial with and without reflectors) with different tilts and tracking capabilities are installed on a Dutch pond and are being monitored. Results of the thermal study showed that partially soaking the frame of PV modules into water does not bring a considerable additional yield (+0.17%) and revealed that floating PV modules experience higher temperature special variance compared with land‐based systems. Observations showed that the birds' presence has a severe effect on floating PV performance in the short term. Electrical yield investigation concluded that due to low albedo of inland water areas (~6.5%), bifacial PV systems must have reflectors. One‐year monitoring showed that a bifacial PV system with reflector and horizontal tracking delivers ~17.3% more specific yield (up to 29% in a clear‐sky month) compared with a monofacial PV system installed on land. Ecological monitoring showed no discernable impacts on the water quality in weekly samplings but did show significant impacts on the aquatic plant biomass and periods of low oxygen concentrations.

https://doi.org/10.1002/pip.3367

River networks are among Earth's most threatened hot-spots of biodiversity and provide key ecosystem services (e.g., supply drinking water and food, climate regulation) essential to sustaining human well-being. Climate change and increased human water use are causing more rivers and streams to dry, with devastating impacts on biodiversity and ecosystem services. Currently, more than a half of the global river networks consist of drying channels, and these are expanding dramatically. However, drying river networks (DRNs) have received little attention from scientists and policy makers, and the public is unaware of their importance. Consequently, there is no effective integrated biodiversity conservation or ecosystem management strategy of DRNs.A multidisciplinary team of 25 experts from 11 countries in Europe, South America, China and the USA will build on EU efforts to assess the cascading effects of climate change on biodiversity, ecosystem functions and ecosystem services of DRNs through changes in flow regimes and water use. DRYvER (DRYing riVER networks) will gather and upscale empirical and modelling data from nine focal DRNs (case studies) in Europe (EU) and Community of Latin American and Caribbean States (CELAC) to develop a meta-system framework applicable to Europe and worldwide. It will also generate crucial knowledge-based strategies, tools and guidelines for economically-efficient adaptive management of DRNs. Working closely with stakeholders and end-users, DRYvER will co-develop strategies to mitigate and adapt to climate change impacts in DRNs, integrating hydrological, ecological (including nature-based solutions), socio-economic and policy perspectives. The end results of DRYvER will contribute to reaching the objectives of the Paris Agreement and placing Europe at the forefront of research on climate change.

https://doi.org/10.3897/rio.7.e77750

Ongoing anthropogenic and climatic pressures on inland waters have made water quality management a challenge of the 21st century. A holistic catchment-scale approach to water management which includes stakeholder participation will be a key in maintaining lake health. A first step toward community engagement is to bolster environmental literacy on lake management, ecology, and eutrophication concepts of stakeholders now and in future generations. However, communicating with nonwater professionals about effects of pollution on water quality and catchment-scale interactions across space and time can be difficult. Here, we present "Flipping Lakes," a games-based method for lake professionals to communicate and educate about catchment-level water quality management to diverse audiences. In Flipping Lakes, the players take on the role of water managers in a catchment and are tasked to prevent a lake from "flipping" from a clear to a turbid state. During the game, the catchment slowly becomes polluted by a range of sources of which the effects are exacerbated by societal or climatic scenarios. Players need to implement measures while taking into consideration the intrinsic properties of the catchment in order to keep lakes clean. The game was tested with a diverse range of user groups and was well-received. With its entertaining and accessible content, Flipping Lakes can lower communication barriers and increase understanding of difficult water quality concepts. The game is highly customizable, making it applicable to a variety of settings to support education and engagement of stakeholders and the broader community in order to address local water challenges around the globe.

https://doi.org/10.1002/lom3.10436

Eutrophication has been identified as the primary cause of water quality deterioration in inland waters worldwide, often associated with algal blooms or fish kills. Eutrophication can be controlled through watershed management and in-lake measures. An extreme heatwave event, through its impact on mineralization rates and internal nutrient loading (phosphorus—P, and nitrogen—N), could counteract eutrophication control measures. We investigated how the effectiveness of a nutrient abatement technique is impacted by an extreme heatwave, and to what extent biogeochemical processes are modulated by exposure to heatwaves. To this end, we carried out a sediment-incubation experiment, testing the effectiveness of lanthanum-modified bentonite (LMB) in reducing nutrients and greenhouse gas emissions from eutrophic sediments, with and without exposure to an extreme heatwave. Our results indicate that the effectiveness of LMB may be compromised upon exposure to an extreme heatwave event. This was evidenced by an increase in concentration of 0.08 ± 0.03 mg P/L with an overlying water volume of 863 ± 21 mL, equalling an 11% increase, with effects lasting to the end of the experiment. LMB application generally showed no effect on nitrogen species, while the heatwave stimulated nitrification, resulting in ammonium loss and accumulation of dissolved oxidized nitrogen species as well as increased dissolved nitrous oxide concentrations. In addition, carbon dioxide (CO2)-equivalent was more than doubled during the heatwave relative to the reference temperature, and LMB application had no effect on mitigating them. Our sediment incubation experiment indicates that the rates of biogeochemical processes can be significantly accelerated upon heatwave exposure, resulting in a change in fluxes of nutrient and greenhouse gas between sediment and water. The current efforts in eutrophication control will face more challenges under future climate scenarios with more frequent and intense extreme events as predicted by the IPCC.

https://doi.org/10.1007/s10533-021-00854-z

Freshwater cyanobacterial blooms have become ubiquitous, posing major threats to ecological and public health.
Decades of research have focused on understanding drivers of these blooms with a primary focus on eutrophic systems; however, cyanobacterial blooms also occur in oligotrophic systems, but have received far less attention, resulting in a gap in our understanding of cyanobacterial blooms overall.
In this review, we explore evidence of cyanobacterial blooms in oligotrophic freshwater systems and provide explanations for those occurrences.
We show that through their unique physiological adaptations, cyanobacteria are able to thrive under a wide range of environmental conditions, including low-nutrient waterbodies.
We contend that to fully understand cyanobacterial blooms, and thereby mitigate and manage them, we must expand our inquiries to consider systems along the trophic gradient, and not solely focus on eutrophic systems, thus shifting the high-nutrient paradigm to a trophic-gradient paradigm.


https://doi.org/10.1111/fwb.13791

To determine the drivers of phytoplankton biomass, we collected standardized morphometric, physical, and biological data in 230 lakes across the Mediterranean, Continental, and Boreal climatic zones of the European continent. Multilinear regression models tested on this snapshot of mostly eutrophic lakes (median total phosphorus [TP] = 0.06 and total nitrogen [TN] = 0.7 mg L−1), and its subsets (2 depth types and 3 climatic zones), show that light climate and stratification strength were the most significant explanatory variables for chlorophyll a (Chl a) variance. TN was a significant predictor for phytoplankton biomass for shallow and continental lakes, while TP never appeared as an explanatory variable, suggesting that under high TP, light, which partially controls stratification strength, becomes limiting for phytoplankton development. Mediterranean lakes were the warmest yet most weakly stratified and had significantly less Chl a than Boreal lakes, where the temperature anomaly from the long-term average, during a summer heatwave was the highest (+4°C) and showed a significant, exponential relationship with stratification strength. This European survey represents a summer snapshot of phytoplankton biomass and its drivers, and lends support that light and stratification metrics, which are both affected by climate change, are better predictors for phytoplankton biomass in nutrient-rich lakes than nutrient concentrations and surface temperature.

https://doi.org/10.1002/lno.11963

In many regions across the globe, extreme weather events such as storms have increased in frequency, intensity, and duration due to climate change. Ecological theory predicts that such extreme events should have large impacts on ecosystem structure and function. High winds and precipitation associated with storms can affect lakes via short-term runoff events from watersheds and physical mixing of the water column. In addition, lakes connected to rivers and streams will also experience flushing due to high flow rates. Although we have a well-developed understanding of how wind and precipitation events can alter lake physical processes and some aspects of biogeochemical cycling, our mechanistic understanding of the emergent responses of phytoplankton communities is poor. Here we provide a comprehensive synthesis that identifies how storms interact with lake and watershed attributes and their antecedent conditions to generate changes in lake physical and chemical environments. Such changes can restructure phytoplankton communities and their dynamics, as well as result in altered ecological function (e.g., carbon, nutrient and energy cycling) in the short- and long-term. We summarize the current understanding of storm-induced phytoplankton dynamics, identify knowledge gaps with a systematic review of the literature, and suggest future research directions across a gradient of lake types and environmental conditions.

https://doi.org/10.1111/gcb.15033

Viruses are important drivers in the cycling of carbon and nutrients in aquatic ecosystems. Since viruses are obligate parasites, their production completely depends on growth and metabolism of hosts and therefore can be affected by climate change. Here, we investigated if warming (+4°C) can change the outcome of viral infections in a natural freshwater virus community over a 5‐month period in a mesocosm experiment. We monitored dynamics of viruses and potential hosts. Results show that warming significantly advanced the early summer peak of the virus community by 24 d, but neither affected viral peak abundances nor time‐integrated number of viruses present. Our results demonstrate that warming advances the timing of viruses in a natural community. Although warming may not necessarily result in a stronger viral control of bacterial and phytoplankton communities, our results suggest it can alter host population dynamics through advanced timing of infections, and thus timing of carbon and nutrient recycling.

https://doi.org/10.1002/lol2.10160

Eutrophication, global warming, and rising carbon dioxide (CO2) levels are the three most prevalent pressures impacting the biosphere. Despite their individual effects are well-known, it remains untested how oligotrophication (i.e. nutrients reduction) can alter the planktonic community responses to warming and elevated CO2 levels. Here, we performed an indoor mesocosm experiment to investigate the warming × CO2 interaction under a nutrient reduction scenario (40%) mediated by an in-lake management strategy (i.e. addition of a commercial solid-phase phosphorus sorbent -Phoslock®) on a natural freshwater plankton community. Biomass production increased under warming × CO2 relative to present-day conditions; however, a Phoslock®-mediated oligotrophication reduced such values by 30–70%. Conversely, the warming × CO2 × oligotrophication interaction stimulated the photosynthesis by 20% compared to ambient nutrient conditions, and matched with higher resource use efficiency (RUE) and nutrient demand. Surprisingly, at a group level, we found that the multi-stressors scenario increased the photosynthesis in eukaryotes by 25%, but greatly impaired in cyanobacteria (ca. −25%). This higher cyanobacterial sensitivity was coupled with a reduced light harvesting efficiency and compensation point. Since Phoslock®-induced oligotrophication unmasked a strong negative warming × CO2 effect on cyanobacteria, it becomes crucial to understand how the interplay between climate change and nutrient abatement actions may alter the, ecosystems functioning. With an integrative understanding of these processes, policy makers will design more appropriate management strategies to improve the ecological status of aquatic ecosystems without compromising their ecological attributes and functioning.

https://doi.org/10.1016/j.watres.2020.115579

Water bodies in the urban landscape are omnipresent, with many being small, lentic waters such as ponds and lakes. Because of high anthropogenic forcing, these systems have poor water quality, with large consequences for the provisioning of ecosystem services. Understanding of the main pressures on urban water quality is key to successful management. We identify six pressures that we hypothesize to have strong links to anthropogenic forcing including: eutrophication, aquatic invasive species, altered hydrology, altered habitat structure, climate change, and micropollutants. We discuss how these pressures may affect water quality and ecological functioning of urban waters. We describe how these pressures may interact, posing challengers for water management. We identify steps that need to be taken towards sustainable restoration, recognizing the challenges that potentially interacting pressures pose to water managers.

https://doi.org/10.1016/j.cosust.2018.10.011

Litter decomposition is a vital part of the global carbon cycle as it determines not only the amount of carbon to be sequestered, but also how fast carbon re-enters the cycle. Freshwater systems play an active role in the carbon cycle as it receives, and decomposes, terrestrial litter material alongside decomposing aquatic plant litter. Decomposition of organic matter in the aquatic environment is directly controlled by water temperature and nutrient availability, which are continuously affected by global change. We adapted the Tea Bag Index (TBI), a highly standardized methodology for determining soil decomposition, for lakes by incorporating a leaching factor. By placing Lipton pyramid tea bags in the aquatic environment for 3 hours, we quantified the period of intense leaching which usually takes place prior to litter (tea) decomposition. Standard TBI methodology was followed after this step to determine how fast decomposition takes place (decomposition rate, k1) and how much of the material cannot be broken down and is thus sequestered (stabilization factor, S). A Citizen Science project was organized to test the aquatic TBI in 40 European lakes located in four climate zones, ranging from oligotrophic to hypereutrophic systems. We expected that warmer and/or eutrophic lakes would have a higher decomposition rate and a more efficient microbial community resulting in less tea material to be sequestered. The overall high decomposition rates (k1) found confirm the active role lakes play in the global carbon cycle. Across climate regions the lakes in the warmer temperate zone displayed a higher decomposition rate (k1) compared to the colder lakes in the continental and polar zones. Across trophic states, decomposition rates were higher in eutrophic lakes compared to oligotrophic lakes. Additionally, the eutrophic lakes showed a higher stabilization (S), thus a less efficient microbial community, compared to the oligotrophic lakes, although the variation within this group was high. Our results clearly show that the TBI can be used to adequately assess the decomposition process in aquatic systems. Using "alien standard litter" such as tea provides a powerful way to compare decomposition across climates, trophic states and ecosystems. By providing standardized protocols, a website, as well as face to face meetings, we also showed that collecting scientifically relevant data can go hand in hand with increasing scientific and environmental literacy in participants. Gathering process-based information about lake ecosystems gives managers the best tools to anticipate and react to future global change. Furthermore, combining this process-based information with citizen science, thus outreach, is in complete agreement with the Water Framework Directive goals as set in 2010.

https://doi.org/10.1016/j.watres.2018.11.081

Fresh water is a limited resource under anthropogenic threat. Europeans are using an average of 3550 L per capita per day and this amount is increasing steadily as incomes rise. Water saving options are being actively promoted, but these intensified measures do not yet come close to saving enough water to prevent water shortages that may seriously affect our way of life in the near future. With projected increases in demands for good quality fresh water, educating the public about sustainable personal water use and water quality threats becomes an absolute necessity. One way to achieve this is through engaging citizens in water issues, e.g. through citizen science projects. Using snowball convenience sampling, we distributed a questionnaire among 498 people in 23 countries to investigate whether people were aware of how much water they used, what they perceived as threats to water quality and whether they would like to help improve water quality. Our results showed that the amount of daily water use was greatly underestimated among respondents, especially indirect use of water for the production of goods and services. Furthermore, the effects of climate change and detrimental habits such as feeding ducks were underestimated, presumably because of environmental illiteracy. However, eighty-five percent (85%) of our participants indicated an interest in directly working together with scientists to understand and improve their local water quality. Involving citizens in improving local lake quality promotes both environmental and scientific literacy, and can therefore result in a reduction in daily personal water use. The next iteration of the Water Framework Directive legislation will be launched shortly, requiring water managers to include citizens in their monitoring schemes. Engaging citizens will not only help improve surface water quality, and educate about cause and effect chains in water quality, but will also reduce the personal fresh water usage.

https://doi.org/10.1016/j.jenvman.2019.04.047

Under ongoing climate change and increasing anthropogenic activity, which continuously challenge ecosystem resilience, an in-depth understanding of ecological processes is urgently needed. Lakes, as providers of numerous ecosystem services, face multiple stressors that threaten their functioning. Harmful cyanobacterial blooms are a persistent problem resulting from nutrient pollution and climate-change induced stressors, like poor transparency, increased water temperature and enhanced stratification. Consistency in data collection and analysis methods is necessary to achieve fully comparable datasets and for statistical validity, avoiding issues linked to disparate data sources. The European Multi Lake Survey (EMLS) in summer 2015 was an initiative among scientists from 27 countries to collect and analyse lake physical, chemical and biological variables in a fully standardized manner. This database includes in-situ lake variables along with nutrient, pigment and cyanotoxin data of 369 lakes in Europe, which were centrally analysed in dedicated laboratories. Publishing the EMLS methods and dataset might inspire similar initiatives to study across large geographic areas that will contribute to better understanding lake responses in a changing environment.

https://doi.org/10.1038/sdata.2018.226

Eutrophication (nutrient over-enrichment) is the primary worldwide water quality issue often leading to nuisance cyanobacterial blooms. Climate change is predicted to cause further rise of cyanobacteria blooms as cyanobacteria can have a competitive advantage at elevated temperatures. We tested the hypothesis that simultaneous rise in nutrients and temperature will promote cyanobacteria more than a single increase in one of the two drivers. To this end, controlled experiments were run with seston from 39 different urban water bodies varying in trophic state from mesotrophic to hypertrophic. These experiments were carried out at two different temperatures, 20 °C (ambient) and 25 °C (warming scenario) with or without the addition of a surplus of nutrients (eutrophication scenario). To facilitate comparisons, we quantified the effect size of the different treatments, using cyanobacterial and algal chlorophyll a concentrations as a response variable. Cyanobacterial and algal chlorophyll a concentrations were determined with a PHYTO-PAM phytoplankton analyzer. Warming caused an 18% increase in cyanobacterial chlorophyll-a, while algal chlorophyll-a concentrations were on average 8% higher at 25ºC than at 20ºC. A nutrient pulse had a much stronger effect on chlorophyll-a concentrations than warming. Cyanobacterial chlorophyll-a concentrations in nutrient enriched incubations at 20ºC or 25ºC were similar and , but had been increased 900% compared9 times higher than to in the incubations at 20ºC without nutrient pulse. Likewise, algal chlorophyll-a concentrations increased by 600%were 6 times higher. The results of this study confirm that warming alone yields marginally highermore cyanobacteria chlorophyll-a concentrations, yet that a pulse of additional nutrients is boosting blooms. The responses of seston originating from mesotrophic waters seemed less strong than those from eutrophic waters, which indicates that nutrient control strategies –catchment as well as in-system measures– could increase the resilience of surface waters to the negative effects of climate change.

https://doi.org/10.3389/fmicb.2018.01851

Global warming profoundly impacts the functioning of aquatic ecosystems. Nonetheless, the effect of warming on primary producers is poorly understood, especially periphyton production, which is affected both directly and indirectly by temperature-sensitive top-down and bottom-up controls. Here, we study the impact of warming on gross primary production in experimental ecosystems with near-realistic foodwebs during spring and early summer. We used indoor mesocosms following a temperate temperature regime (control) and a warmed (+4 °C) treatment to measure biomass and production of phytoplankton and periphyton. The mesocosms' primary production was dominated by periphyton (>82%) during the studied period (April-June). Until May, periphyton production and biomass were significantly higher in the warm treatment (up to 98% greater biomass compared to the control) due to direct temperature effects on growth and indirect effects resulting from higher sediment phosphorus release. Subsequently, enhanced grazer abundances seem to have counteracted the positive temperature effect causing a decline in periphyton biomass and production in June. We thus show, within our studied period, seasonally distinct effects of warming on periphyton, which can significantly affect overall ecosystem primary production and functioning.

https://doi.org/10.1038/s41598-018-26348-x

situ Insight into how environmental change determines the production and distribution of cyanobacterial toxins is necessary for risk assessment. Management guidelines currently focus on hepatotoxins (microcystins). Increasing attention is given to other classes, such as neurotoxins (e.g., anatoxin-a) and cytotoxins (e.g., cylindrospermopsin) due to their potency. Most studies examine the relationship between individual toxin variants and environmental factors, such as nutrients, temperature and light. In summer 2015, we collected samples across Europe to investigate the effect of nutrient and temperature gradients on the variability of toxin production at a continental scale. Direct and indirect effects of temperature were the main drivers of the spatial distribution in the toxins produced by the cyanobacterial community, the toxin concentrations and toxin quota. Generalized linear models showed that a Toxin Diversity Index (TDI) increased with latitude, while it decreased with water stability. Increases in TDI were explained through a significant increase in toxin variants such as MC-YR, anatoxin and cylindrospermopsin, accompanied by a decreasing presence of MC-LR. While global warming continues, the direct and indirect effects of increased lake temperatures will drive changes in the distribution of cyanobacterial toxins in Europe, potentially promoting selection of a few highly toxic species or strains.

https://doi.org/10.3390/toxins10040156

During the end of spring and throughout summer, large‐sized phytoplankton taxa often proliferate and form dense blooms in freshwater ecosystems. In many cases, they are inedible to zooplankton and prevent efficient transfer of energy and elements to higher trophic levels. Such a constraint may be alleviated by fungal parasite infections on large‐sized phytoplankton taxa like diatoms and filamentous cyanobacteria, as infections may provide zooplankton with a complementary food source in the form of fungal zoospores. Zoospores have been shown to support somatic growth of large filter feeding zooplankton species. Here, we tested if selectively feeding zooplankton, more specifically rotifers, also can use fungal zoospores as a food source. Our results show that chytrid fungal parasites can indeed support population growth of rotifers (Keratella sp.). Specifically, in cultures of an inedible filamentous cyanobacterium (Planktothrix rubescens), Keratella populations rapidly declined, while in Planktothrix cultures infected with chytrids, Keratella population growth rate equaled the growth observed for populations fed with a more suitable green algal diet (Chlorella sorokiniana). Feeding of Keratella on zoospores was furthermore indicated by a reduced number of zoospores during the last sampling day. These findings not only imply that rotifers may survive on zoospores, but also that the zoospores can support high rotifer population growth rates. We thus show that fungal parasites of inedible cyanobacteria can facilitate grazers by providing them alternative food sources. Together, these results highlight the important role that parasites may play in the aquatic plankton food web.

https://doi.org/10.1002/lno.10945

Abstract Harmful algal blooms (HABs) are globally expanding, compromising water quality worldwide. HAB dynamics are determined by a complex interplay of abiotic and biotic factors, and their emergence has often been linked to eutrophication, and more recently to climate change. The dinoflagellate Alexandrium is one of the most widespread HAB genera and its success is based on key functional traits like allelopathy, mixotrophy, cyst formation and nutrient retrieval migrations. Since 2012, dense Alexandrium ostenfeldii blooms (up to 4500 cells mL−1) have recurred annually in a creek located in the southwest of the Netherlands, an area characterized by intense agriculture and aquaculture. We investigated how physical, chemical and biological factors influenced A. ostenfeldii bloom dynamics over three consecutive years (2013–2015). Overall, we found a decrease in the magnitude of the bloom over the years that could largely be linked to changing weather conditions during summer. More specifically, low salinities due to excessive rainfall and increased wind speed corresponded to a delayed A. ostenfeldii bloom with reduced population densities in 2015. Within each year, highest population densities generally corresponded to high temperatures, low DIN:DIP ratios and low grazer densities. Together, our results demonstrate an important role of nutrient availability, absence of grazing, and particularly of the physical environment on the magnitude and duration of A. ostenfeldii blooms. Our results suggest that predicted changes in the physical environment may enhance bloom development in future coastal waters and embayments.

https://doi.org/10.1016/j.hal.2017.02.004

Methane (CH4) strongly contributes to observed global warming. As natural CH4 emissions mainly originate from wet ecosystems, it is important to unravel how climate change may affect these emissions. This is especially true for ebullition (bubble flux from sediments), a pathway that has long been underestimated but generally dominates emissions. Here we show a remarkably strong relationship between CH4 ebullition and temperature across a wide range of freshwater ecosystems on different continents using multi-seasonal CH4 ebullition data from the literature. As these temperature–ebullition relationships may have been affected by seasonal variation in organic matter availability, we also conducted a controlled year-round mesocosm experiment. Here 4 °C warming led to 51% higher total annual CH4 ebullition, while diffusion was not affected. Our combined findings suggest that global warming will strongly enhance freshwater CH4 emissions through a disproportional increase in ebullition (6–20% per 1 °C increase), contributing to global warming.

https://doi.org/10.1038/s41467-017-01535-y

Global warming has been shown to affect ecosystems worldwide. Warming may, for instance, disrupt plant herbivore synchrony and bird phenology in terrestrial systems, reduce primary production in oceans, and promote toxic cyanobacterial blooms in freshwater lakes. Responses of communities will not only depend on direct species-specific temperature effects, but also on indirect effects related to bottom-up and top-down processes. Here, we investigated the impact of warming on freshwater phytoplankton community dynamics, and assessed the relative contribution of nutrient availability, fungal parasitism, and grazing therein. For this purpose, we performed an indoor mesocosm experiment following seasonal temperature dynamics of temperate lakes and a warmed (+4°C) scenario from early spring to late summer. We assessed phytoplankton biomass, C:N:P stoichiometry and community composition, dissolved nutrient availabilities, fungal parasite (i.e., chytrid) prevalence, and zooplankton abundance. Warming led to an overall reduction in phytoplankton biomass as well as lower C:P and N:P ratios, while phytoplankton community composition remained largely unaltered. Warming resulted in an earlier termination of the diatom spring bloom, and an epidemic of its fungal parasite ended earlier as well. Furthermore, warming advanced zooplankton phenology, leading to an earlier top-down control on phytoplankton in the period after the spring bloom. Linear model analysis showed that most of the observed variance in phytoplankton biomass was related to seasonal temperature dynamics in combination with zooplankton abundance. Our findings showed that warming advanced grazer phenology and reduced phytoplankton biomass, thereby demonstrating how bottom-up and top-down related processes may shape future phytoplankton dynamics.

https://doi.org/10.1002/ecs2.1651

While reduction in nutrient loading is a prerequisite for mitigation of harmful cyanobacterial blooms in nutrient-enriched waters, in certain surface waters eutrophication control is not always feasible due to practical and economic constraints or might be effective only in the long run. Yet, the urgent need to control cyanobacteria in water for drinking, irrigation, aquaculture, industry and recreation has spurred the development of a plethora of alternative methods that claim to be fast acting. Here, we provide a critical overview of several of these end-of-pipe measures: effective microorganisms (EM®), golden algae (Ochromonas), plant/tree extracts, ultrasound and artificial mixing of non-stratifying waters. Most of the end-of the pipe measures claim to provide sustainable control of harmful cyanobacterial blooms, while at best only targeting symptom relief rather than eutrophication relief. Support for "effective" microorganisms, golden algae, plant extracts, ultrasound and artificial mixing of non-stratifying waters to diminish eutrophication problems such that the resulting water quality meets societal and legislation demands is limited, and several proposed underlying mechanisms are doubtful. None of these curative measures seem the desired wide applicable solution to cyanobacterial nuisance; they should not be considered Columbus's egg. A critical evaluation of end-of pipe measures is crucial for water authorities in their choice for mitigating measures.

https://doi.org/10.1007/s10452-015-9563-y

Climate change is expected to favour infectious diseases across ecosystems worldwide. In freshwater and marine
environments, parasites play a crucial role in controlling plankton population dynamics. Infection of phytoplankton
populations will cause a transfer of carbon and nutrients into parasites, which may change the type of food available
for higher trophic levels. Some phytoplankton species are inedible to zooplankton, and the termination of their population
by parasites may liberate otherwise unavailable carbon and nutrients. Phytoplankton spring blooms often consist
of large diatoms inedible for zooplankton, but the zoospores of their fungal parasites may serve as a food source
for this higher trophic level. Here, we investigated the impact of warming on the fungal infection of a natural phytoplankton
spring bloom and followed the response of a zooplankton community. Experiments were performed in ca.
1000 L indoor mesocosms exposed to a controlled seasonal temperature cycle and a warm (+4 °C) treatment in the
period from March to June 2014. The spring bloom was dominated by the diatom Synedra. At the peak of infection
over 40% of the Synedra population was infected by a fungal parasite (i.e. a chytrid) in both treatments. Warming did
not affect the onset of the Synedra bloom, but accelerated its termination. Peak population density of Synedra tended
to be lower in the warm treatments. Furthermore, Synedra carbon: phosphorus stoichiometry increased during the
bloom, particularly in the control treatments. This indicates enhanced phosphorus limitation in the control treatments,
which may have constrained chytrid development. Timing of the rotifer Keratella advanced in the warm
treatments and closely followed chytrid infections. The chytrids' zoospores may thus have served as an alternative
food source to Keratella. Our study thus emphasizes the importance of incorporating not only nutrient limitation and
grazing, but also parasitism in understanding the response of plankton communities towards global warming.

https://doi.org/10.1111/gcb.13095

Over the last decades, anthropogenic activities have discharged into the environment many manmade chemicals. There is a rising concern regarding pharmaceutical products and their spread into the environment (e.g. Kümmerer 2008). Due to the enormous quantities consumed, anti-inflammatories, antibiotics, anti-depressives, hormones and blood lipid regulators are found in almost all aquatic environments (Kolpin et al. 2002; Loos et al. 2009). Most pharmaceuticals tend to enter the aquatic environment continuously (but see Sacher et al. 2008 for seasonal exception) in contrast to other pollutants such as herbicides and insecticides which are applied only at specific times related to the life cycle of the target organism, or in response to observed pest outbreaks (Rosi-Marshall and Royer 2012). Pharmaceuticals are designed to be biologically active at very low concentrations and end up in surface waters either unchanged, or as active metabolites/polar conjugates, mostly via municipal wastewater and agricultural discharges (Boxall et al. 2012).

https://doi.org/10.1007/398_2015_5002

The elemental composition of phytoplankton is highly variable compared to the relatively narrow stoichiometry of zooplankton grazers. Using a full factorial design, we tested the effects of alterations in algal elemental composition (i.e., food quality) combined with food quantity on the life history of a Daphnia galeata clone from Lake IJsselmeer. Lower food quality reduced survival, growth, and reproduction. Food quantity became important at high food quality only. The strong effect of food quality indicates the potential for a stoichiometric bottleneck in Lake IJsselmeer, resulting in less high quality food for higher trophic levels as a result of re-oligotrophication.

https://doi.org/10.5268/IW-4.4.701

The current changes in our climate will likely have far reaching consequences for aquatic ecosystems. These changes in the climate, however, do not act alone and are often accompanied by additional stressors such as eutrophication. Both global warming and eutrophication have been shown to affect the timing and magnitude of phytoplankton blooms. Little is known about the combined effects of rising temperatures and eutrophication on the stoichiometry of entire phytoplankton communities. We exposed a natural phytoplankton spring community to different warming and phosphorus loading scenarios using a full-factorial design. Our results demonstrate that rising temperatures promote the growth rate of an entire phytoplankton community. Furthermore, both rising temperatures and phosphorus loading stimulated the maximum biomass built up by the phytoplankton community. Rising temperatures led to higher carbon:nutrient stoichiometry of the phytoplankton community under phosphorus limited conditions. Such a shift towards higher carbon:nutrient ratios, in combination with a higher biomass build-up, suggests a temperature-driven increase in nutrient use efficiency of the phytoplankton community. Importantly, higher carbon:nutrient stoichiometry of phytoplankton is generally of poorer nutritional value for zooplankton. Thus, although warming may result in higher phytoplankton biomass, this may be accompanied by a stoichiometric mismatch between phytoplankton and their grazers, with possible consequences for the entire aquatic food web. Read More:

http://www.esajournals.org/doi/abs/10.1890/13-1251.1

https://doi.org/10.1890/13-1251.1

1.Different components of the climate system have been shown to affect temporal dynamics in natural plankton communities on scales varying from days to years. The seasonal dynamics in temperate lake plankton communities, with emphasis on both physical and biological forcing factors, were captured in the 1980s in a conceptual framework, the Plankton Ecology Group (PEG) model. 2.Taking the PEG model as our starting point, we discuss anticipated changes in seasonal and long-term plankton dynamics and extend this model to other climate regions, particularly polar and tropical latitudes. Based on our improved post-PEG understanding of plankton dynamics, we also evaluate the role of microbial plankton, parasites and fish in governing plankton dynamics and distribution. 3.In polar lakes, there is usually just a single peak in plankton biomass in summer. Lengthening of the growing season under warmer conditions may lead to higher and more prolonged phytoplankton productivity. Climate-induced increases in nutrient loading in these oligotrophic waters may contribute to higher phytoplankton biomass and subsequent higher zooplankton and fish productivity. 4.In temperate lakes, a seasonal pattern with two plankton biomass peaks – in spring and summer – can shift to one with a single but longer and larger biomass peak as nutrient loading increases, with associated higher populations of zooplanktivorous fish. Climate change will exacerbate these trends by increasing nutrient loading through increased internal nutrient inputs (due to warming) and increased catchment inputs (in the case of more precipitation). 5.In tropical systems, temporal variability in precipitation can be an important driver of the seasonal development of plankton. Increases in precipitation intensity may reset the seasonal dynamics of plankton communities and favour species adapted to highly variable environments. The existing intense predation by fish on larger zooplankters may increase further, resulting in a perennially low zooplankton biomass. 6.Bacteria were not included in the original PEG model. Seasonally, bacteria vary less than the phytoplankton but often follow its patterns, particularly in colder lakes. In warmer lakes, and with future warming, a greater influx of allochthonous carbon may obscure this pattern. 7.Our analyses indicate that the consequences of climate change for plankton dynamics are, to a large extent, system specific, depending on characteristics such as food-web structure and nutrient loading. Indirect effects through nutrient loading may be more important than direct effects of temperature increase, especially for phytoplankton. However, with warming a general picture emerges of increases in bacterivory, greater cyanobacterial dominance and smaller-bodied zooplankton that are more heavily impacted by fish predation.

https://doi.org/10.1111/fwb.12053

1.Growing evidence shows that cyanobacterial blooms thrive in warmer temperatures, underlining the importance of understanding the relationship between cyanobacterial food, temperature and performance of the key freshwater herbivore Daphnia. 2.To evaluate potential effects of toxic cyanobacterial food and warmer temperatures, we first offered populations of Daphnia galeata a mixture of a low dosage of toxic non-colony-forming cyanobacteria [Microcystis aeruginosa (PCC7806 strain) and non-toxic, good-quality food (Scenedesmus obliquus) and S. obliquus as a sole food source]. After 2 weeks on the different diets, we exposed the daphnids to different temperatures (15 °C, 20 °C and 25 °C) for 2 weeks. 3.We expected that short-term exposure to toxins would reduce population growth, but populations would consist of larger individuals ('bigger is better'). Upon long-term exposure, however, daphnids switched to higher temperature would be forced to mature at a smaller size and produce smaller, more vulnerable, offspring with subsequent reductions in population size ('hotter is smaller'). Conversely, populations of daphnids switched to lower temperature should be able to cope better with prolonged exposure to toxins by producing more and larger offspring, less vulnerable to toxins ('bigger is better'). 4.The amount of the toxin microcystin incorporated in the Daphnia tissue decreased in the first 7 days of exposure, suggesting triggering of detoxification mechanisms upon first exposure. In the remainder of the experiment, the amount of microcystin incorporated in Daphnia tissue increased to high levels, showing the differences between short-term exposure and long-term exposure to low-dosage toxins. 5.Contrary to our expectations, short-term exposure to low dosages of toxic Microcystis resulted in daphnids attaining a higher population density on the mixed diet. Furthermore, on mixed diets daphnids did not increase their body mass ('bigger is not better'), but rather decreased strongly compared to daphnids growing on pure Scenedesmus diets. A potential explanation for this observation could be a positive hormetic response on short-term exposure to low-dosage toxin, leading to individuals living longer. 6.Prolonged exposure (>14 days) to low-dosage Microcystis resulted in a strong decrease in population densities, regardless of temperature. This decrease in population densities seemed to show a lagged response to the observed decreases in clutch size. On average, clutch size was much smaller on a low-dosage Microcystis diet than on a pure Scenedesmus diet. However, this difference in response between the two diets was smaller when daphnids were exposed to higher temperatures, as daphnids growing on pure Scenedesmus diet at higher temperatures had reduced clutch size. 7.Our observations indicate that the population-level responses to prolonged exposure to low-dosage cyanobacterial toxin mask potential responses to changes in temperatures. Warmer temperatures and toxins in diet seem to trigger similar responses in Daphnia populations: smaller individuals with smaller clutch sizes. The combined effect of toxic cyanobacteria and warmer temperatures on Daphnia populations might be additive rather than synergistic.

https://doi.org/10.1111/fwb.12076

1.In our recent contribution to the special issue on plankton dynamics in a fast-changing world, we outlined some general predictions of plankton dynamics in different climate regions now and in future, building on the Plankton Ecology Group (PEG) model (de Senerpont Domis et al., 2013). 2.We proposed a stylised version of plankton dynamics in Fig. 3 of our article and stated that these patterns need to be further elaborated. Our figure displays annual plankton dynamics now and in future in oligotrophic, mesotrophic and eutrophic lakes in arctic, temperate and tropical climate zones. 3.We fully agree with Sarmento, Amado & Descy (2013) that more data on tropical regions are needed, and we are looking forward to the emergence of published data from tropical regions to extend our still-limited understanding of plankton dynamics in these regions. 4.Sarmento et al. (2013) did not agree with our predictions on plankton dynamics for hydrology-driven water systems in the tropics. Unfortunately, however, Sarmento et al. (2013) did not substantiate their statements with the much-needed data on plankton dynamics in the tropics. Moreover, they merely provide an overview of precipitation patterns in the tropics, not an alternative hypothesis for our predictions.

https://doi.org/10.1111/fwb.12203

The cost of parasitism often depends on environmental conditions and host identity. Therefore, variation in the biotic and abiotic environment can have repercussions on both, species-level host-parasite interaction patterns but also on host genotype-specific susceptibility to disease. We exposed seven genetically different but concurrent strains of the diatom Asterionella formosa to one genotype of its naturally co-occurring chytrid parasite Zygorhizidium planktonicum across five environmentally relevant temperatures. We found that the thermal tolerance range of the tested parasite genotype was narrower than that of its host, providing the host with a "cold" and "hot" thermal refuge of very low or no infection. Susceptibility to disease was host genotype-specific and varied with temperature level so that no genotype was most or least resistant across all temperatures. This suggests a role of thermal variation in the maintenance of diversity in disease related traits in this phytoplankton host. The duration and intensity of chytrid parasite pressure on host populations is likely to be affected by the projected changes in temperature patterns due to climate warming both through altering temperature dependent disease susceptibility of the host and, potentially, through en- or disabling thermal host refugia. This, in turn may affect the selective strength of the parasite on the genetic architecture of the host population.

https://doi.org/10.1371/journal.pone.0071737

Marine and freshwater phytoplankton populations often show large clonal diversity, which is in disagreement with clonal selection of the most vigorous genotype(s). Temporal fluctuation in selection pressures in variable environments is a leading explanation for maintenance of such genetic diversity. To test the influence of temperature as a selection force in continually (seasonally) changing aquatic systems we carried out reaction norms experiments on co-occurring clonal genotypes of a ubiquitous diatom species, Asterionella formosa Hassall, across an environmentally relevant range of temperatures. We report within population genetic diversity and extensive diversity in genotype-specific reaction norms in growth rates and cell size traits. Our results showed genotype by environment interactions, indicating that no genotype could outgrow all others across all temperature environments. Subsequently, we constructed a model to simulate the relative proportion of each genotype in a hypothetical population based on genotype and temperature-specific population growth rates. This model was run with different seasonal temperature patterns. Our modeling exercise showed a succession of two to several genotypes becoming numerically dominant depending on the underlying temperature pattern. The results suggest that (temperature) context dependent fitness may contribute to the maintenance of genetic diversity in isolated populations of clonally reproducing microorganisms in temporally variable environments.

https://doi.org/10.1111/j.1529-8817.2012.01205.x

Effects of food quality and quantity on consumers are neither independent nor interchangeable. Although consumer growth and reproduction show strong variation in relation to both food quality and quantity, the effects of food quality or food quantity have usually been studied in isolation. In two experiments, we studied the growth and reproduction in three filter-feeding freshwater zooplankton species, i.e. Daphnia galeata x hyalina, D. pulicaria and D. magna, on their algal food (Scenedesmus obliquus), varying in carbon to phosphorus (C:P) ratios and quantities (concentrations). In the first experiment, we found a strong positive effect of the phosphorus content of food on growth of Daphnia, both in their early and late juvenile development. Variation in the relationship between the P-content of animals and their growth rate reflected interspecific differences in nutrient requirements. Although growth rates typically decreased as development neared maturation, this did not affect these species-specific couplings between growth rate and Daphnia P-content. In the second experiment, we examined the effects of food quality on Daphnia growth at different levels of food quantity. With the same decrease in P-content of food, species with higher estimated P-content at zero growth showed a larger increase in threshold food concentrations (i.e. food concentration sufficient to meet metabolic requirements but not growth). These results suggest that physiological processes such as maintenance and growth may in combination explain effects of food quality and quantity on consumers. Our study shows that differences in response to variation in food quality and quantity exist between species. As a consequence, species-specific effects of food quality on consumer growth will also determine how species deal with varying food levels, which has implications for resource-consumer interactions.

https://doi.org/10.1371/journal.pone.0042966

The seasonal succession of plankton is an annually repeated process of community assembly during which all major external factors and internal interactions shaping communities can be studied. A quarter of a century ago, the state of this understanding was described by the verbal plankton ecology group (PEG) model. It emphasized the role of physical factors, grazing and nutrient limitation for phytoplankton, and the role of food limitation and fish predation for zooplankton. Although originally targeted at lake ecosystems, it became also adopted by marine plankton ecologists. Since then, a suite of ecological interactions previously underestimated in importance have become research foci: overwintering of key organisms, the microbial food web, parasitism, and food quality as a limiting factor and an extended role of higher order predators. A review of the impact of these novel interactions on plankton seasonal succession reveals limited effects on gross seasonal biomass patterns, but strong effects on species replacements.

https://doi.org/10.1146/annurev-ecolsys-110411-160251

1. We describe the dynamics of host–parasite interactions over a period of more than 30 years between the freshwater diatom Asterionella formosa and two highly virulent chytrid parasites (Rhizophydium planktonicum and Zygorhizidium planktonicum) in Lake Maarsseveen, The Netherlands. This period is characterised by a significant warming trend which is strongest in spring. 2. The key spring event in lakes, the diatom bloom, was in many years dominated by Asterionella. We examine whether and how climate warming has affected the prevalence of infection in Asterionella by chytrids. 3. In years with cold winters/early springs, a dense Asterionella bloom is followed by epidemic development of disease as high Asterionella densities greatly facilitate transmission of chytrid zoospores. This sequence of events is absent in milder winters. 4. Earlier experimental studies have shown that the parasite is almost non-infective at water temperatures below 3 °C, offering a disease-free window of opportunity for growth of Asterionella. Climate warming has reduced periods in which water temperature remains

https://doi.org/10.1111/j.1365-2427.2010.02565.x

A large number and wide variety of lake ecosystem models have been developed and published during the past four decades. We identify two challenges for making further progress in this field. One such challenge is to avoid developing more models largely following the concept of others ('reinventing the wheel'). The other challenge is to avoid focusing on only one type of model, while ignoring new and diverse approaches that have become available ('having tunnel vision'). In this paper, we aim at improving the awareness of existing models and knowledge of concurrent approaches in lake ecosystem modelling, without covering all possible model tools and avenues. First, we present a broad variety of modelling approaches. To illustrate these approaches, we give brief descriptions of rather arbitrarily selected sets of specific models. We deal with static models (steady state and regression models), complex dynamic models (CAEDYM, CE-QUAL-W2, Delft 3D-ECO, LakeMab, LakeWeb, MyLake, PCLake, PROTECH, SALMO), structurally dynamic models and minimal dynamic models. We also discuss a group of approaches that could all be classified as individual based: super-individual models (Piscator, Charisma), physiologically structured models, stage-structured models and trait-based models. We briefly mention genetic algorithms, neural networks, Kalman filters and fuzzy logic. Thereafter, we zoom in, as an in-depth example, on the multi-decadal development and application of the lake ecosystem model PCLake and related models (PCLake Metamodel, Lake Shira Model, IPH-TRIM3D-PCLake). In the discussion, we argue that while the historical development of each approach and model is understandable given its 'leading principle', there are many opportunities for combining approaches. We take the point of view that a single 'right' approach does not exist and should not be strived for. Instead, multiple modelling approaches, applied concurrently to a given problem, can help develop an integrative view on the functioning of lake ecosystems. We end with a set of specific recommendations that may be of help in the further development of lake ecosystem models.

https://doi.org/10.1007/s10452-010-9339-3

To study the interaction between species- and ecosystem-level impacts of climate change, we focus on the question of how climate-induced shifts in key species affect the positive feedback loops that lock shallow lakes either in a transparent, macrophyte-dominated state or, alternatively, in a turbid, phytoplankton-dominated state. We hypothesize that climate warming will weaken the resilience of the macrophyte-dominated clear state. For the turbid state, we hypothesize that climate warming and climate-induced eutrophication will increase the dominance of cyanobacteria. Climate change will also affect shallow lakes through a changing hydrology and through climate change-induced eutrophication. We study these phenomena using two models, the full ecosystem model PCLake and a minimal dynamic model of lake phosphorus dynamics. Quantitative predictions with the complex model show that changes in nutrient loading, hydraulic loading and climate warming can all lead to shifts in ecosystem state. The minimal model helped in interpreting the non-linear behaviour of the complex model. The main output parameters of interest for water quality managers are the critical nutrient loading at which the system will switch from clear to turbid and the much lower critical nutrient loading – due to hysteresis – at which the system switches back. Another important output parameter is the chlorophyll-a level in the turbid state. For each of these three output parameters we performed a sensitivity analysis to further understand the dynamics of the complex model PCLake. This analysis showed that our model results are most sensitive to changes in temperature-dependence of cyanobacteria, planktivorous fish and zooplankton. We argue that by combining models at various levels of complexity and looking at multiple aspects of climate changes simultaneously we can develop an integrated view of the potential impact of climate change on freshwater ecosystems.

https://doi.org/10.1016/j.ecolmodel.2009.02.003

The aquatic macrophyte Stratiotes aloides Linnaeus, which has recently received attention in studies on allelopathy, has been shown to suppress phytoplankton growth. In the Netherlands, S. aloides often co-occurs with floating filamentous algae. However, filamentous algae are generally absent in close proximity to S. aloides, resulting in gaps in filamentous algae mats. We analyzed whether those gaps may be caused by allelopathic substances excreted by S. aloides or by nutrient depletion. We studied in a field survey the colonization of natural S. aloides by filamentous algae and determined in situ nutrient concentrations in natural S. aloides stands. To analyze the relative importance of allelopathy and nutrient competition in the interaction between S. aloides and filamentous algae, we carried out field experiments. Introduction of artificial (non-allelopathic) plants in natural S. aloides stands enabled us to compare the colonization by filamentous algae of both Stratiotes sp. and artificial plants. The filamentous algae were absent in close vicinity to S. aloides. Significantly lower concentrations of ortho-phosphate and potassium were observed close to S. aloides as compared with the filamentous algae. In the field experiments the artificial plants were rapidly colonized by filamentous algae, mainly Cladophera Kützing and Spirogyra Link, while all natural plants remained free of such algae. Additionally, most nutrient concentrations did not significantly differ in the proximity of artificial or natural stands of S. aloides. The concentrations of the major growth-limiting nutrients, phosphate and nitrate, were significantly higher and nonlimiting in natural Stratiotes stands. Our main conclusion is that, although allelopathic interactions between S. aloides and filamentous algae do occur under natural conditions, nutrient competition between the two can also be an important factor.

https://doi.org/10.1007/s10452-008-9194-7

Modeling studies examining the effect of lakes on regional and global climate, as well as studies on the influence of climate variability and change on aquatic ecosystems, are surveyed. Fully coupled atmosphere–land surface–lake climate models that could be used for both of these types of study simultaneously do not presently exist, though there are many applications that would benefit from such models. It is argued here that current understanding of physical and biogeochemical processes in freshwater systems is sufficient to begin to construct such models, and a path forward is proposed. The largest impediment to fully representing lakes in the climate system lies in the handling of lakes that are too small to be explicitly resolved by the climate model, and that make up the majority of the lake-covered area at the resolutions currently used by global and regional climate models. Ongoing development within the hydrological sciences community and continual improvements in model resolution should help ameliorate this issue.

https://doi.org/10.4319/lo.2009.54.6_part_2.2315

The Intergovernmental Panel on Climate Change (IPCC) predicts increases in global average surface temperature from 1.1 to 6.4 °C for the year 2100. Here, we focus on the impact of climate warming on eutrophic shallow lakes in the Netherlands, using three representative lakes that cover the full range of lake sizes and depths. In these lakes, temperature has been shown to be the main determinant of hatching and growth of young-of-the-year fish. Because records of water temperature of our study lakes are incomplete, we applied an existing model to predict water temperatures from air temperatures for shallow, wind exposed and holomictic water bodies. To evaluate the implications of our results for marine systems, we also analyzed water temperature data of Marsdiep, a tidal inlet to the Waddensea. The lake water temperature model fitted equally well to all four water bodies. Applying the water temperature model to the period 1961–2006 showed an annual increase of 0.042 °C irrespective of lake size and depth. We extrapolated the consequences of lake warming for the onset of growth of larval bream and the size of young-of-the-year bream at the end of the year using an existing fish hatching and growth model. Both models were tested against data from Lake Tjeukemeer, which is intermediate in size compared to Lake Zwemlust and Lake IJsselmeer. The main conclusions of this study are that 1) there is a very tight coupling between air and water temperatures in Dutch shallow lakes, irrespective of their size, resulting in highly similar patterns of lake temperature and a direct translation of climate warming into lake warming; 2) on average water temperature has increased by 2 °C in the period 1961–2006; 3) temperature patterns in the tidal inlet showed a surprising resemblance with the lake temperature patterns, the coastal marine system essentially behaving like an extremely large lake; 4) there are, however, strong seasonal patterns in the extent of warming in a given period of the year; 5) lake warming leads to ca. 3 weeks earlier onset of growth and 20 mm larger sizes in bream during 1971–2006 under the assumption of temperature limited growth in these eutrophic ecosystems.

https://doi.org/10.1016/j.seares.2008.03.002

Shallow lakes typically can be in one of two contrasting states: a clear state with submerged macrophytes or a turbid state dominated by phytoplankton. Eutrophication may cause a switch from the clear to the turbid state, if the phosphorus loading exceeds a critical value. Recovery of the clear state is difficult as the critical loading for the switch back during oligotrophication is often lower. A system of interacting ecological processes makes both states stabilize themselves causing the observed hysteresis. The ecosystem of shallow lakes is analysed with PCLake, a dynamic model of nutrient cycling and biota – including phytoplankton, macrophytes and a simplified food web. The model was used to calculate the switchpoints in terms of critical phosphorus loading levels for a number of lake types. It turned out that the predicted critical phosphorus loadings differ per lake type, e.g. they decrease with lake area, mean depth and retention time, increase with relative marsh area and fishing intensity, and differ per sediment type. The findings were grossly comparable with empirical evidence. These outcomes were also used to build a metamodel. The results may be useful for lake management, by comparing the critical loadings for a given lake with the actual loading. If the actual loading clearly exceeds the upper switchpoint, nutrient reduction measures are recommended. If the loading approaches the upper switchpoint, or is in the intermediate range, a manager could try to increase the critical loading values of the lake, e.g. by hydromorphological measures. If the loading is well between the two switchpoints, an alternative is to force a switch by direct food web management.

https://doi.org/10.1016/j.limno.2008.06.001

Climate change is likely to have far-reaching effects on biotic interactions in aquatic ecosystems. We investigated the effect of different spring warming scenarios on the succession of three algal groups (cyanobacteria, diatoms and green algae) in 10-l microcosms. We fitted these microcosm data to a simple mechanistic model to estimate the effect of different climate warming scenarios on the population dynamics of these algal functional groups. Experimental and model results indicate that the different algal functional groups respond differently to climate warming under phosphorus-limited conditions. Whereas the successional sequence, from diatoms to green algae to cyanobacteria, was not affected by the different climate warming scenarios, cyanobacteria showed a stronger response to the different climate warming scenarios than diatoms or green algae. Both the growth rates and peak abundances of cyanobacteria were significantly higher in the average and warm spring scenarios than in the cold spring scenario. Our findings illustrate that integration of models and microcosm experiments are a useful approach in predicting the impacts of rising temperatures on the dynamics of phytoplankton communities.

https://doi.org/10.1007/s10750-007-0609-6

Mismatches between predator and prey due to climate change have now been documented for a number of systems. Ultimately, a mismatch may have far-reaching consequences for ecosystem functioning as decoupling of trophic relationships results in trophic cascades. Here, we examine the potential for climate change induced mismatches between zooplankton and algae during spring succession, with a focus on Daphnia and its algal food. Whereas the development of an overwintering population of daphnids may parallel shifts in phytoplankton phenology due to climate warming, changes in the photoperiod–temperature interaction may cause the emerging population of daphnids to hatch too late and mismatch their phytoplankton prey. A decoupling of the trophic relationship between the keystone herbivore Daphnia and its algal prey can result in the absence of a spring clear water phase. We extended an existing minimal model of seasonal dynamics of Daphnia and algae and varied the way the Daphnia population is started in spring, i.e., from free swimming individuals or from hatching resting eggs. Our model results show that temperature affects the timing of peak abundance in Daphnia and algae, and subsequently the timing of the clear water phase. When a population is started from a small inoculum of hatching resting eggs, extreme climate warming (+6°C) results in a decoupling of trophic relationships and the clear water phase fails to occur. In the other scenarios, the trophic relationships between Daphnia and its algal food source remain intact. Analysis of 36 temperate lakes showed that shallow lakes have a higher potential for climate induced match–mismatches, as the probability of active overwintering daphnids decreases with lake depth. Future research should point out whether lake depth is a direct causal factor in determining the presence of active overwintering daphnids or merely indicative for underlying causal factors such as fish predation and macrophyte cover.

https://doi.org/10.1007/s00442-006-0549-2

Global average surface temperatures are expected to rise by about 1.4–5.8°C from the present until the year 2100. This temperature increase will affect all ecosystems on earth. For shallow lakes—which can be either in a clear water or a turbid state—this climate change will expectedly negatively affect water transparency though the prediction is far from conclusive and experimental investigations elucidating the potential climatic effects on shallow lakes are still rare. The aim of this study was to further shape and sharpens hypotheses on the impact of climate change on shallow lakes by applying an existing and well-calibrated ecosystem model, PCLake. We focused on asymptotic model behaviour for a range of temperature and loading scenarios in a factorial design. We conclude that climate change will likely lead to decreased critical nutrient loadings. Combined with an expected increase in the external nutrient loading, this will increase the probability of a shift from a clear to a turbid state. As the model predicts a higher summer chlorophyll-a concentration, a stronger dominance of cyanobacteria during summer and a reduced zooplankton abundance due to climate change, the turbid state itself is likely to become even more severe.

https://doi.org/10.1007/s10750-007-0600-2

Climate change will alter freshwater ecosystems but specific effects will vary among regions and the type of water body. Here, we give an integrative review of the observed and predicted impacts of climate change on shallow lakes in the Netherlands and put these impacts in an international perspective. Most of these lakes are man-made and have preset water levels and poorly developed littoral zones. Relevant climatic factors for these ecosystems are temperature, ice-cover and wind. Secondary factors affected by climate include nutrient loading, residence time and water levels. We reviewed the relevant literature in order to assess the impact of climate change on these lakes. We focussed on six management objectives as bioindicators for the functioning of these ecosystems: target species, nuisance species, invading species, transparency, carrying capacity and biodiversity. We conclude that climate change will likely (i) reduce the numbers of several target species of birds; (ii) favour and stabilize cyanobacterial dominance in phytoplankton communities; (iii) cause more serious incidents of botulism among waterfowl and enhance the spreading of mosquito borne diseases; (iv) benefit invaders originating from the Ponto-Caspian region; (v) stabilize turbid, phytoplankton-dominated systems, thus counteracting restoration measures; (vi) destabilize macrophyte-dominated clear-water lakes; (vii) increase the carrying capacity of primary producers, especially phytoplankton, thus mimicking eutrophication; (viii) affect higher trophic levels as a result of enhanced primary production; (ix) have a negative impact on biodiversity which is linked to the clear water state; (x) affect biodiversity by changing the disturbance regime. Water managers can counteract these developments by reduction of nutrient loading, development of the littoral zone, compartmentalization of lakes and fisheries management. [KEYWORDS: Biodiversity ; Carrying capacity ; Invading species ; Nuisance species ; Temperature ; Transparency]

https://doi.org/10.1007/s10452-005-9008-0

Popular-scientific publications

De coronapandemie en de daarmee gepaard gaande veranderingen van
menselijke activiteiten in de publieke ruimte stelden wetenschappers van het
Nederlands Instituut voor Ecologie (NIOO-KNAW) in staat te onderzoeken in
hoeverre deze veranderingen de relatie tussen mens en waternatuur veranderden.
Welke lessen kunnen we hieruit trekken voor duurzaam water- en natuurbeheer?

In deze studie is meer inzicht verkregen in nalevering en retentie in verschillende deelgebieden in het beheergebied van Waterschap Zuiderzeeland. Duidelijk is dat nalevering in de meeste gebieden in relatie tot de totaalbelasting niet uitzonderlijk hoog is.

Het onderzoekstraject van AKWA/NIOO-KNAW richt zich op het verkrijgen van meer inzicht op het effect van bovengenoemde maatregelen op het functioneren van het Wylerbergmeer. In de periode 2018-2020 zijn namelijk nog regelmatig blauwalgenbloeien gesignaleerd. Dit wijst erop dat ondanks de uitgevoerde maatregelen, eutrofiering nog steeds een rol speelt in het Wylerbergmeer. Gezien de beperkte tijd en middelen concentreert het onderzoek zich op het verkrijgen van een kwalitatief begrip over de effectiviteit van de maatregelen, en meer inzicht in stuurfactoren in het voortkomen van de blauwalgenbloeien. Hiertoe zal een combinatie van analyse van historische gegevens, veldwerk en labexperimenten uitgevoerd.
Met het onderzoek hopen we een kwalitatief antwoord te krijgen op de volgende vragen:
8
1. Laten de beschikbare biologische en fysisch-chemische gegevens, een trend zien die een mogelijke verklaring geven voor de vorming van blauwalgbloeien in het Wylerbergmeer?
2. Levert de bodem – ondanks de baggerwerkzaamheden- nog fosfor (P) na, en hoe verhoudt dat proces zich tot mogelijke andere bronnen van nutriënteninvoer?
3. In hoeverre is bladval nog een belangrijke nutriëntenaanvoer voor de plas, en hoe verhoudt dat proces zich tot mogelijke andere bronnen van nutriënteninvoer?
4. In hoeverre speelt afspoeling een rol bij de eutrofiering van het Wylerbergmeer, en hoe verhoudt dat proces zich tot mogelijke andere bronnen van nutriënteninvoer?
5. Wat zijn mogelijke symptoom- en bronmaatregelen om blauwalgengroei tegen te gaan? Wat kan op basis van dit onderzoek worden aanbevolen?

Door zand- en grindwinning zijn in het Nederlandse rivierenlandschap honderden diepe plassen ontstaan. Sommige van deze plassen worden verondiept met bagger en grond ten behoeve van natuurontwikkeling. Hiervoor wordt ook licht verontreinigd slib gebruikt. Dit verondiepen van diepe plassen leidt tot maatschappelijke weerstand. Voorstanders wijzen op de natuurwinst die kan ontstaan in verondiepte plassen, terwijl tegenstanders de waarde van de diepe plas benadrukken. Een belangrijk vraag is daarom in hoeverre verondiepen daadwerkelijk tot verbetering van de ecologie leidt.

Intense sand and gravel mining has created numerous man-made lakes around the world in the past century. These small lake systems (1-50 ha) are usually hydrologically isolated, often deep (6 – 40 meters) and stratified during summer and in cold winters. Our study area is located in the catchment area of the rivers Meuse and Rhine, in the southern part of the densely populated Netherlands, the province of Noord-Brabant. Due to their small size, these deep man-made lakes are usually not included in the regular monitoring campaigns, such as monitoring required for the European Water Framework Directive. Therefore, not much is known about their ecological functioning. During two summers, we measured the macrophyte diversity and a range of physio-chemical and biological parameters including pH and phosphate concentration in the water column in 51 deep man-made lakes. Comparing these deep lakes to the surrounding shallow water bodies, these deep systems add a good water quality and ecological quality to the total landscape. Man-made lakes are often described as dead and empty underwater deserts, but out results show this is not always the case. To preserve the good quality waters, care should be taken when selecting deep man-made lakes for storing e.g. dredging material. We urge water managers to not only judge the quality of the deep man-made lakes by the biological quality of the surface water, but include deep water quality as a key parameter to determine their suitability for storing materials.

De ecologische sleutelfactoren vormen een denkkader voor het uitvoeren van een ecologische watersysteemanalyse. Ze geven inzicht in het ecologisch functioneren van een watersysteem. Deze kennis is cruciaal voor het bepalen van realistische waterkwaliteitsdoelen en het vaststellen van effectieve maatregelen. De ecologische sleutelfactor verwijdering geeft inzicht in de gevoeligheid van verschillende soorten planten voor verwijdering. Hiermee kan worden bepaald hoe verwijdering gecontroleerd toegepast kan worden. De analyse brengt ook de mogelijke vraat door dieren in kaart. Wanneer deze ecologische sleutelfactor 'op groen' staat, is verwijdering, mechanisch of door vraat, geen beperkende factor in de ontwikkeling van planten.

De ecologische sleutelfactoren vormen een denkkader voor het uitvoeren van een
ecologische watersysteemanalyse. Ze geven inzicht in het ecologisch functioneren van een
watersysteem. Deze kennis is cruciaal voor het bepalen van realistische waterkwaliteitsdoelen
en het vaststellen van effectieve maatregelen. De ecologische sleutelfactor habitatgeschiktheid
is gericht op de belangrijkste habitateisen die organismen aan hun omgeving stellen. Het gaat
hierbij, onder meer, om de samenstelling van het water, hydrologische omstandigheden en
morfologische kenmerken. Wanneer deze ecologische sleutelfactor 'op groen' staat, is een geschikt
habitat voor planten, vissen en/of macrofauna aanwezig.

bijvoorbeeld vis, macrofauna en waterplanten. Structuur is gedefinieerd als de ruimtelijke heterogeniteit in
en tussen de fysieke leefomgeving op verschillende schaalniveaus. Het gaat daarbij om de microschaal
(standplaats), mesoschaal (watergang) en macroschaal (deel van) watersysteem). Binnen het project Zicht
op Structuur is een gewerkt aan een methodiek om de structuur van een watersysteem in beeld te
brengen. Dit project is de basis voor vervolgstappen waarin structuur beoordeeld wordt. Voor
waterbeheerders biedt een beter zicht op de structuur van hun watersysteem een handvat om effectiviteit
van maatregelen beter in te schatten en herstel effectiever uit te voeren.
Het project Zicht op Structuur raakt aan de systematiek van Ecologische Sleutelfactoren (ESF's), een
kapstok waar ecologische kennis aan kan worden opgehangen bij het uitvoeren van
watersysteemanalyses. Structuur speelt een rol in de sleutelfactoren Habitatgeschiktheid (ESF 4),
Verspreiding (ESF 5) en Verwijdering (ESF 6).
Het doel van het project Zicht op Structuur was drieledig:
· Opstellen van een methodiek waarmee de structuur van een watersysteem zo goed mogelijk in beeld
gebracht kan worden. De uitgangspunten bij de methodiek waren als volgt:
- Het product leidt tot inzicht in structuur(opbouw) in een watersysteem;
- Bij het opstellen van de methodiek wordt gebruik gemaakt van bestaande kennis en data.
· Het beschrijven van de meetmethode(n) voor structuurparameters om dataverzameling te stroomlijnen
en ervoor te zorgen dat data zo bruikbaar mogelijk zijn voor de opgestelde methodiek.
· Het uitwisselen van ervaringen / werkwijze tussen deelnemende waterschappen, en het gebruik van
deze ervaringskennis bij het maken van de producten en het vormgeven van vervolgtrajecten.
De parameters die fysieke structuur bieden of die van invloed zijn op fysieke structuur, zijn onder te
verdelen in acht categorieën. De structuur-biedende parameters zijn 1. Geometrie (Diepte, Breedte, Talud,
Begroeibaar areaal), 2. Strijklengte, 3. Stroming (Stromingssnelheid, Stromingsrichting), 4. Waterbodem
(Waterbodemtype, Slibdikte), 5. Omgeving (Bodemgebruik, Schaduw, Oevertype), 6. Connectiviteit
(Passeerbaarheid), 7. Vegetatie (Soortenrijkdom, Alpha-diversiteit, Bèta-diversiteit, Bedekking van
functionele groepen). Naast structuur-biedende parameter zijn er ook parameters die structuur
beïnvloeden: 8. Beheer en onderhoud (Baggerbeheer, Maaibeheer). Het belang van elk van deze
structuurparameters voor het ecologisch functioneren van een watersysteem is afhankelijk van watertype
(vlak- of lijnvormig en van specifieke omstandigheden zoals mate van isolatie, variatie in bodemtype, of
landgebruik in de omgeving.
Binnen Zicht op Structuur is een visualisatiemethodiek ontwikkeld waarbij de structuurparameters op kaart
worden weergeven. In het rapport is beschreven hoe deze visualisatie kan worden uitgevoerd. Het zicht op
structuur dat op die manier ontstaat, is direct afhankelijk van de beschikbare data. Er ontstaat inzicht in de
omvang en ruimtelijke variatie in structuur in watersystemen waarvan de data beschikbaar zijn. Bij een
beperkte dataset of aantal meetpunten ontstaat dit inzicht niet. Ook blijken veel structuurparameters als
puntmeting te worden opgenomen, terwijl het voor habitatgeschiktheid juist een vlakdekkend beeld
interessant is. Het is duidelijk dat waterbeheerders nog een grote stap moeten zetten in het verzamelen,
managen en ontsluiten van data op het gebied van structuur. In het rapport zijn aanbevelingen gedaan
voor monitoring en datamanagement, zodat data gegenereerd kunnen worden ten behoeve van zicht op
structuur. Deze aanbevelingen zijn gebaseerd op de ervaringen van deelnemende waterschappen en het
uitvoerend consortium.
Het project Zicht op Structuur is uitgevoerd door het consortium Tauw, Witteveen+Bos en de AKWA groep
van het NIOO-KNAW, in samenwerking met negen waterschappen en in opdracht van STOWA.

Projects & collaborations

Outreach

Since 2011 I am head of AKWA. AKWA translates state-of-the art fundamental scientific knowledge to encompassing solutions for the complex problems water users face in the light of fast environmental changes. Her current research spans the continuum from fundamental scientific research to applied research. AKWA seeks to collaborate with stakeholders with a vested interest in water, such as water boards, water researchers, consultancy agencies, nature managers, and civil-technical bureaus. As translational science is at the core of AKWA, a lot of our outreach activities evolve around water quality issues.
A few of the outreach highlights:
- 'Waterkwaliteit, ik zie een nieuwe milieucrisis aankomen' H20 Magazine, September 2021
-'Verzand in discussie. Natuurwaarden diepe plassen is veel groter dan gedacht' BBNVara radio Vroege Vogels, 2019
- 'Hoe de Kralingse plas een blauwalgparadijs werd' AD newspaper, 2019
-'Experiment bestrijden blauwalgen'' BBNVara radio Vroege Vogels, 2018
- De Kennis van Nu: Beste water van Nederland, NPO2 Televisie, 2017
- 'Zo moeder, Zo dochter' BBNVara radio Vroege Vogels, 2016
- 'Beleef de Lente' EO televison, NPO1, 2014