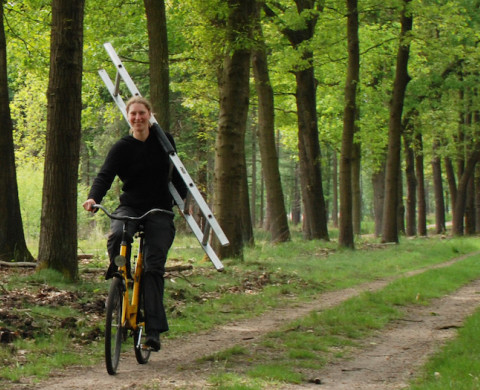 © Peter de Vries / NIOO-KNAW
The department's research is aimed at understanding the causes and consequences of variation in life-history traits, including the underlying genomic mechanisms, as well as the variation in time and space, of population numbers and population composition.
The research of the department of Animal Ecology aims to integrate processes at the level of genes, physiology, behaviour and the population, within an evolutionary framework. Much of the research takes anthropogenic changes explicitly into account, such as adaptation to climate change, the impact of climate extremes, effects of urbanisation and changes in land-use.
The department's research has two main objectives, which are ultimately to be integrated. In our evolutionary research, the dot on the research horizon is the transition from understanding to predicting evolution. This will involve understanding the genotype-phenotype map, with an emphasis on the role of genome methylation and on the drivers of selection. To predict these, we will focus on the role of climate extremes and human induced selection (climate change and land use change), mainly using our long-term field studies and our aviary research on small song-birds.
In our ecological research we will focus on forecasting population trends using integrated population models (for geese and swans in collaboration with CAPS partners), with an emphasis on Arctic systems (for geese and swans). Our greatest challenge is to connect evolutionary and ecological dynamics for a better understanding of the population consequences of anthropogenic effects, taking evolution into account.