Tjomme van Mastrigt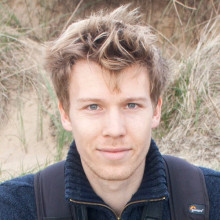 About
Biography
I am an ecologist with a particular interest in birds. My project aims to gain insight in how bird populations are affected by emerging pathogens. I combine detailed studies on avian immune functions, behaviours and movements of wild birds, with integrative modelling approaches to quantify and understand pathogen transmission in the wild. Data obtained through bird counts, bird ringing, and surveillances for emerging arboviruses in wild birds will all be used to model eco-epidemiological dynamics.
Projects & collaborations
Projects
Our water-dominated landscape, combined with a dense human- and livestock population make the Netherlands particularly vulnerable to outbreaks of zoonotic viral diseases that are transmitted by mosquitoes among avian and mammalian host species.