Farming microbial community for plant probiotic - MicroProFarm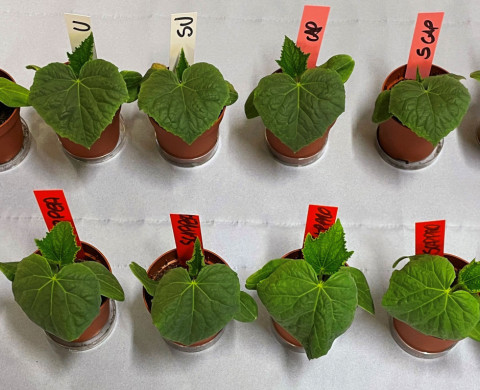 Details
Department

Research group

Funding

TKI Topsector Tuinbouw & Uitgangsmaterialen
A current challenge for modern agriculture is to meet the food production needs for an increasing global population while improving resource use efficiency and attenuating impacts on human health and environment. In order to maximize reliability and stability in agriculture, optimization of crop management and resource use efficiency have been considered the best approaches for a sustainable increase of crop yields under variable agro-ecological conditions, environments and years. For this purpose, one interesting and sustainable method is the use of natural plant biostimulants, a diverse class of products and microorganisms that enhance plant growth and other plant parameters, such as flowering, fruit set, crop productivity and nutrient use efficiency. In this context, several studies already demonstrated that plant biostimulants can induce morpho-anatomical, biochemical, physiological and molecular plant responses, not only improving crop productivity but also promoting protection against abiotic stresses, such as drought and salinity. Among the different biostimulant classes there are protein hydrolysates (PH), mixtures of polypeptides, oligopeptides and aminoacids originated from partially hydrolyzed animal and vegetal tissues. Even though the effect of PH were already observed in diverse crops, the mechanisms and behind their action are still scarcely studied, and their action can vary depending on their origin, characteristics, crop species, cultivars, growing conditions, time and mode of applications, among other parameters. The objective of this project is to evaluate the effect of protein hydrolysates in the growth, nutrient content and microbial communities of crops, if microbes are responsible for these effects, which are the mechanisms and if such effects are long-lasting.
Details
Department

Research group

Funding

TKI Topsector Tuinbouw & Uitgangsmaterialen
New concept 'Microbial Community Farming (MCF; Kuramae et al.)'
Substrates for starting material with steered beneficial microbes.