Stairway to Impact Award for Kamiel Spoelstra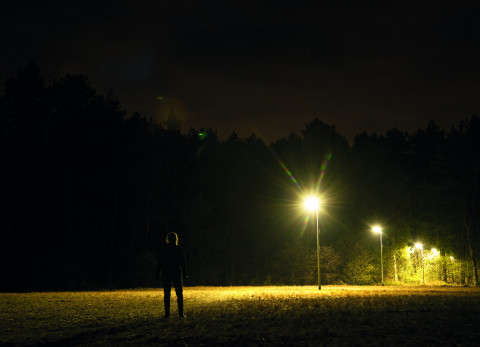 © Kamiel Spoelstra / NIOO
Stairway to Impact Award for Kamiel Spoelstra
Kamiel Spoelstra is this year's winner of the Stairway to Impact Award. The Dutch Research Council (NWO) has awarded him the prize for his contribution towards the acquisition and propagation of knowledge about the impact of artificial light on flora and fauna. 
The Stairway to Impact Award is for scientists who have taken effective steps to achieve a social impact with the results of their research. Spoelstra is investigating the possibility of reducing the impact of nocturnal light on the foraging area of bats by adjusting the light spectrum accordingly. This has led to greater awareness by policymakers, and more understanding among the general public and lawmakers, of the use of artificial light and its effect on our natural environment.
According to NWO, the jury was impressed by the way in which Spoelstra is putting science into practice in society, and it considers him a role model for other scientists. The other winners are biologist Dr. Lonneke IJsseldijk (Utrecht University) and mathematician Prof. Wil Schilders (Technical University Eindhoven). They will each receive €50,000, to be used for further steps towards making an impact and utilising knowledge. 
The Stairway to Impact Award is one of five prizes awarded for the third time this year by the NWO Domain Science (ENW). The winners are all announced this week. The jury considers them to be "a source of inspiration in the areas of societal impact, team science, excellent science, diversity and communication". The aim of the prizes is to reward scientists who make a great effort in these areas, and to inspire others to do the same. 
There will be an official award ceremony for Kamiel Spoelstra at the NWO Life 2023 conference in Egmond aan Zee next May.
More on Kamiel Spoelstra's research