Natasja van Nijen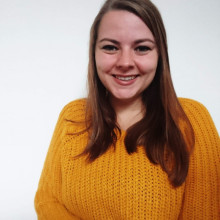 About
Biography
Projectmedewerker is een dynamische functie binnen Vogeltrekstation en kent veel aspecten. Ik ben het centrale aanspreekpunt voor (aspirant) ringers in Nederland wat betreft hun machtiging, certificering en opleiding. Daarnaast houd ik mij wekelijks bezig met One Health PACT, hierbij monitoren wij samen met andere organisaties infectieziektes in Nederland. Ik beheer twee websites, Vogeltrekstation met informatie voor ringer en niet-ringer en vogeltrekatlas een website die de data weergeeft die sinds 1911 wordt verzameld door ringers. Andere taken zijn onder andere het organiseren van ledendagen, schrijven van de nieuwsbrief, organiseren van certificeringsbijeenkomsten en verschillende samenwerkingen met de Ringersvereniging.
Naast mijn functie bij Vogeltrekstation help ik een keer per week mee met de verzorging van gewonde inheemse wilde dieren, met als doel deze terug uit te zetten in de natuur bij Wildopvang Onder de Regenboog.
Projects & collaborations
Projects
Our water-dominated landscape, combined with a dense human- and livestock population make the Netherlands particularly vulnerable to outbreaks of zoonotic viral diseases that are transmitted by mosquitoes among avian and mammalian host species.