Melanie Lindner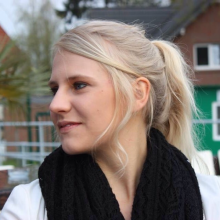 About
Biography
Research groups
Projects & collaborations
Projects
For many species, there is only a short period in the annual cycle in which conditions are suitable for reproduction or growth.
Featured in
How much earlier can great tits lay their eggs to keep up with climate change? A team from the Netherlands Institute of Ecology (NIOO-KNAW) took a sneak peek into the birds' future.

Melanie Lindner will defend her PhD thesis titled "Avian seasonal reproduction in times of global warming: Insights from evolution, ecology and (epi-)genomics"