Green Gold 2: 'Like something out of Star Trek'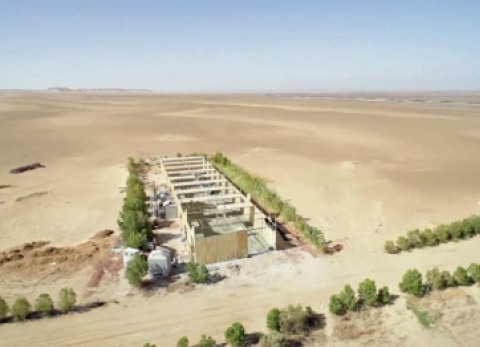 Green Gold 2: 'Like something out of Star Trek'
Dutch broadcaster VPRO has revisited the territory of its award-winning tv documentary Green Gold, about ecosystem restoration. NIOO-director Louise Vet comments on Green Gold 2.
The first part of Green Gold followed Chinese-American film maker John D. Liu, who pioneered the idea of restoring damaged ecosystems after seeing how China's Löss Plateau was almost literally brought back from the dead.
Liu's work, says Louise Vet, has been an eyeopener for many people, including scientists.  "So it can be done! Even an ecosystem that has been stripped bare by thousands of years of overgrazing can become green again in just ten years."
Star Trek
Seeing ecosystem restoration at work is nothing short of spectacular. "Like something out of Star Trek", muses one of the makers of the documentary, Rob van Hattum.
In Green Gold 2, Van Hattum and Gijs Meyer Swantee look at restoration projects in Spain, India and Egypt, where an athropological pharmacologist has created an island of green in the desert outside Cairo.
They also spoke to advocates of ecosystem restoration, including the founder of the Ecosystem Return Foundation (recently renamed 'Commonland'), Willem Ferwerda.
Discussion
A panel discussion with the makers of the documentary and featured guests will be held in Amsterdam on 8 October. More information and tickets on the website of Pakhuis Willem de Zwijger (in Dutch).
Green Gold 2 was broadcast by VPRO television on Sunday 5 October. More information on the Tegenlicht website (in Dutch).