Grant for microscope project that partners NIOO with neuroscientists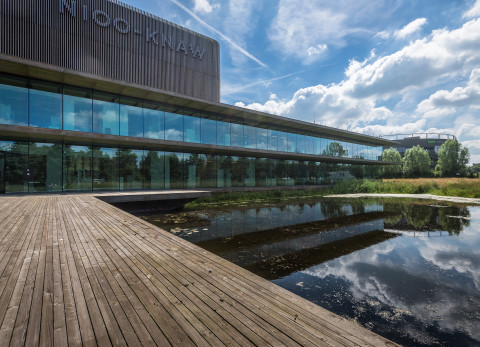 Grant for microscope project that partners NIOO with neuroscientists
The Royal Netherlands Academy of Arts & Sciences (KNAW) has awarded a € 500.000 research grant to a partnership between the Netherlands Institute for Neuroscience and NIOO.
The Institute for Neuroscience is developing next generation, miniature microscopes. The KNAW is awarding it the grant to foster collaboration with NIOO, one of its partner institutes within the Academy.
A research proposal for the project was submitted jointly by Kees van Oers (NIOO-KNAW, Department of Animal Ecology) and Tycho Hoogland from the Institute for Neuroscience.
NIOO studies - among other things - how evolutionary, ecological and 'epigenetic' factors affect the behaviour of animals. But what happens to the brain circuits that underlie animal behaviour in health and disease?
The highly portable microscopes that are being developed by the Institute for Neuroscience will enable high-throughput screening and the decoding of neural correlates of naturalistic behaviour. That makes them particularly useful for the research done at NIOO.
According to project coordinator Tycho Hoogland, the ultimate aim is to share the project's technological innovations with "the scientific community at large".  That should also pave the way for other future applications, for example the monitoring of tumour growth.
 
Netherlands Institute of Neuroscience