Stalin Sarango Flores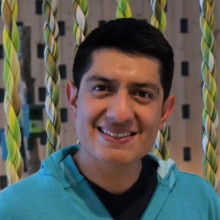 Stalin Sarango Flores MSc
About
Biography
I study the rhizosphere microbiome associated with wild tomatoes in their center of origin and the impact of the tomato domestication on the beneficial microbe-plant association. Reinstating the beneficial functions of the microbiome will provide protection against biotic and abiotic stresses on plants.
Research groups
Projects & collaborations
Projects
Microp- Impact of plant domestication on microbiome assembly and functioning

The overall goal of the project is to conduct an in-depth analysis of the biodiversity and functions of microorganisms in the spermosphere and (endo)rhizosphere of ancestors of different crops species grown in their native habitat.