Sander Buddendorf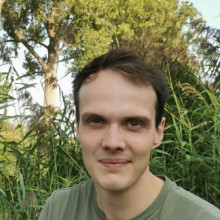 About
Biography
I am an ecologist interested in how we affect the behaviour of animals around us.
During my PhD project within the BioClock consortium, I will research how artificial light at night affects synanthropic bats in an urban gradient. Experiments to test the effects of light intensity and different spectra are carried out in several large municipalities in the Netherlands. Acoustic data from bats, together with faecal samples and insect presence data will be used to paint a picture how bat-prey interactions and the temporal patterns of city dwelling bat species are affected by light at night. The results can be used to minimise the impact of urbanisation on bats.
Research groups
Projects & collaborations
Projects
Nocturnal illumination leads to a permanent disturbance of natural habitats and there is accumulating evidence for – often negative – impact of artificial light in an increasing number of species.

Our night sky is heavily light-polluted which has a far-reaching impact on our ecosystem, changing daily and seasonal timing of a multitude of organisms we share our environment with. At the NIOO-KNAW, we team up with ecologists and chronobiologists all across the Netherlands to restore healthy rhythms for ourselves and in our natural environment.
Featured in
Illumination of forest edges leads to a decrease in moth numbers and changes in the behaviour and success of bigger day as well as night-active animals in the long run. What did we find out at NIOO and what can we do with these results?