Monique Timmermans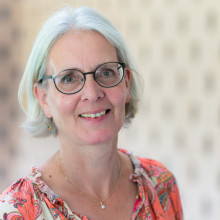 About
Biography
With my background in business administration, I can help to shape organisational goals and translate them into HR policy. I am an experienced business and HR consultant. In addition, I have extensive management experience. Because of this, I am familiar with many of the issues that our employees and managers face.
We are always looking for talented colleagues. You can find our vacancies on the 'Working at NIOO' page of our website. If you have any questions about vacancies or if you would like to know more about working at NIOO, please feel free to contact me. Let's talk!
The HR team handles all HR issues at NIOO. We advise on matters such as recruiting, terms of employment, training & development and sick leave. We are the first point of contact in the field of HR for all employees, managers and directors.
Each HR advisor supports one or more departments at NIOO. In this way, every department has one clear point of contact. As head of the HR team, the strategic focus in the field of HR is my responsibility. I am also responsible for the development and implementation of strategic HR policies and the management of the HR team. In addition, I am closely involved with operational HR tasks.
CV
Employment
2019–Present

Head of HR, NIOO-KNAW

2010–2018

Manager HR en Organisatieontwikkeling, Mezzo

2007–2010

Hoofd personeelsadvies en Arbo, Ziekenhuis Gelderse Vallei

2000–2007

Bedrijfskundig adviseur / HR manager, Adviesbureau Q-Consult
Featured in
Diversity and inclusivion are high on the agenda of the Royal Netherlands Academy of Arts and Sciences (KNAW) and its institutes.