Letting in the light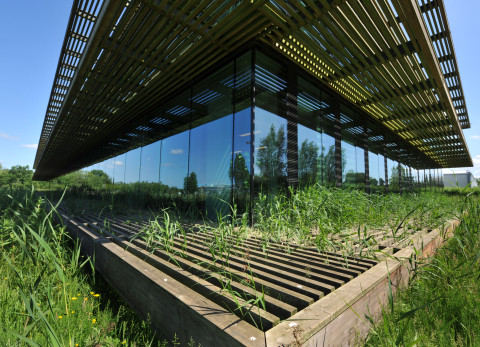 How can we make sure there's enough daylight to work comfortably but not too much sun?
Why?
Daylight is important for a comfortable working environment, and it's very welcome in this ecologically responsible building. But not too much sun please!
How?
To let in enough daylight while avoiding direct exposure to sunlight, we have opted for wide overhangs. These are made of sustainably refined Plato wood: eco-effective.
Elsewhere, we are giving ample room to light wherever possible. Two open wells - one on each side of the building - allow light to pass from the roof all the way to the ground floor.