Learning from nature– towards sustainable crop production using soil fungi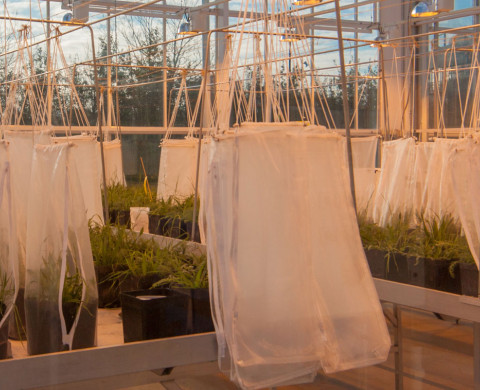 Details
Department

Research group

Funding

Maj & Tor Nessling foundation
The aim of this research project is to investigate how management of agricultural soils can be modified to profit from beneficial soil fungi in terms of increased carbon sequestration and enhanced crop yield.
Soil fungi are crucial for carbon sequestration, which is a key ecosystem process. Using the natural capacity of a biodiverse soil fungal community to sequester carbon in the soil can deliver double benefit: reduction of the rate of climate change by storing photosynthesized carbon in soil and increasing agricultural yields by restoring the organic matter content of degraded soils. However, little is known about how agricultural management can influence the soil fungal community such that it results in both enhanced carbon sequestration and, simultaneously, ensures high crop yields.
The main objective is to understand the interactive effects of soil type, fungal community and agricultural practices on carbon sequestration in the soil and plant yield. The research within this project will use state-of-the-art approaches involving next-generation molecular techniques combined with in situ stable isotope technologies. Therefore, this approach will offer enormous potential for ecology-based solutions for restoring biodiversity and carbon in agricultural soils. This will also provide a novel contribution to the upcoming concept of ecological-intensive agriculture
In this project, we will set-up controlled mesocosm analysis outside the NIOO-KNAW and combine them with stable isotope techniques and next-generation sequencing (NGS). The key idea of the mesocosm experiment is to decrease the inherent variability in soils to gain understanding on mechanisms and be able to calculate carbon budgets of the soils in a standardized way.
Details
Department

Research group

Funding

Maj & Tor Nessling foundation
Experts