Kees van Oers appointed professor of Animal Personality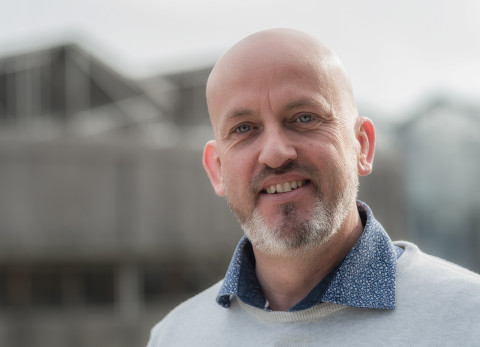 Kees van Oers appointed professor of Animal Personality
Wageningen University & Research has appointed Kees van Oers as professor by special appointment of Animal Personality. The new chair is part of the Behavioural Ecology chair group, and is funded by the Netherlands Institute of Ecology (NIOO-KNAW). The chair position commenced on 1 May 2018.
Since commencing his doctoral research, Kees van Oers (Wieringen, 1971) has focused on animal behaviour and personality. His dissertation, which he defended in 2003 at Utrecht University, explored the genetics of the great tit (Parus major), specifically those underlying their personality.
In subsequent positions at the Max Planck Institute for Ornithology and NIOO-KNAW (Animal Ecology department), he expanded his research scope to include molecular genetics. In 2006, he was awarded an NWO Veni grant for talented young researchers.
Kees van Oers has been a guest scientist at the Behavioural Ecology chair group in Wageningen since 2011. His primary occupation is as a senior scientist at NIOO-KNAW.
Animal personalities
As with people, differences can be observed in how animals respond to changes in their environment. Individual personality traits determine how an animal responds to these challenges and, for example, influences their choice of partner, their food preferences and even their susceptibility to diseases.
Professor Van Oers focuses on the mechanisms underlying these behavioural differences and the function of behavioural diversity. He examines this from an evolutionary perspective, at the crossroads of behavioural ecology and behaviour genetics.
In his research, he focuses on unravelling the causes of behavioural differences in animals in captivity – such as genetics, brain structures and the role of epigenetics – and compares this to the consequences of survival and reproduction in natural populations.
Drawing parallels
Van Oers uses the great tit as a model for his work, but draws parallels with other species as well, such as pet species and farm animals. This makes studying animal personalities relevant in a variety of ways. Personality studies can help to increase the well-being and health of animals in captivity and improve the success of reintroduction programmes, assuming that the personality differences are taken into account.
Above all, these studies help us understand how individual animals adapt to environmental changes, many of which are the result of human influences. For several years now, Wageningen University & Research has conducted research on the coping styles, personality traits and behavioural strategies of dogs, pigs, cows, fish and other animals.
Van Oers wants to connect these research lines, and transform Wageningen into a centre for fundamental and applied research on animal personality.