Inaugural lecture by Dr. Ellen Weerman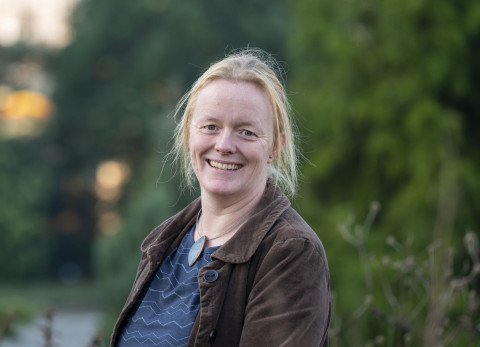 © Ellen Weerman / HAS Hogeschool
Inaugural lecture by Dr. Ellen Weerman
On 2 February 2023, Dr. Ellen Weerman will give her inaugural lecture as lecturer on 'climate robust' landscapes at NIOO and HAS Green Academy. The title of the lecture is 'Climate-robust landscapes: how to bring resilience back into the landscape'.
The extremely dry summers of the past few years underline the dangers of the current imbalance in our landscape and its soil-water system, and the urgent problems facing both agriculture and nature as a result.
In her inaugural lecture, Dr. Ellen Weerman will introduce some of the research that her lectureship will focus on in the coming years, with the aim of accelerating the transition to a climate-robust soil water system.
Before the main programme, there will be two rounds of workshops for attendees, focusing on some of the challenges and opportunities the lectureship identifies on the road to a climate-robust landscape. Topics are:
Workshop A: Climate-robust outside areas

Workshop B: Engaging with serious games

Workshop C: Which climate-robust measures are available, and what do farmers think of them?

Workshop D: The role of data in a climate-robust landscape
The main programme will start 15:30 with a welcome by HAS Green Academy board member Liz Chermin and NIOO-director Geert de Snoo.
To attend Dr. Weerman's inaugural lecture and/or take part in the workshops, please register on the HAS Green Academy website (Dutch only).