Big NIOO Open Day: How does nature work?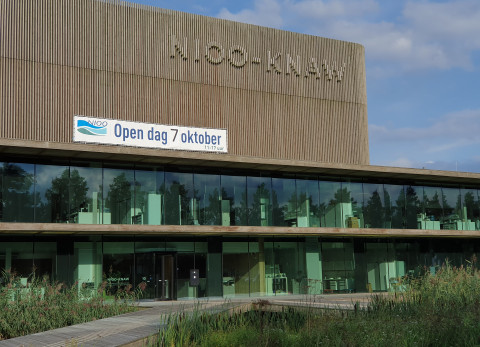 © Froukje Rienks / NIOO-KNAW
Big NIOO Open Day: How does nature work?
Save the date: on Saturday 7 October, NIOO will open its doors to visitors for our first big Open Day since 2019. From 11:00 to 17:00, everyone will be welcome!
We love to share what ecology is, why it is important and what themes and subjects we are studying exactly. And we do that not only by talking, but by involving people in stories, games and experiments.
That's why we organise a big Open Day every couple of years. We're thrilled to say that we're preparing an action-packaged programme for Saturday 7 October. The theme will be: How does nature work?
NIOO's Open Day is one of the hotspots of the national Dutch Science Weekend. 
On our last Open Day, in 2019, we received more than 1600 visitors. The theme that year was 'Welcome to Nature's Future'. Watch the video below for an impression of our last Open Day in 2019.