Dario X. Ramirez-Villacis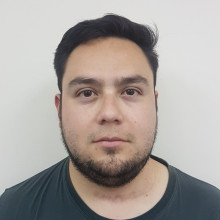 Dario X. Ramirez-Villacis MSc
About
Biography
Project: Stress-induced microbiome assembly in Solanaceae in their centers of origin
Key Objectives
- Characterise the stress-induced assembly of the root microbiome of wild and domesticated potatoes in native and agricultural soils in the center of origin (Ecuador).
- Establish well-characterized microbial repositories from wild and domesticated potato plants under siege.
- Validate microbial candidates for their impact on root development, growth, and disease protection.
Research groups
Projects & collaborations
Projects
Microp- Diversity and functions of the potato microbiome in the centre of origin

Microp- Impact of plant domestication on microbiome assembly and functioning