Eiko Kuramae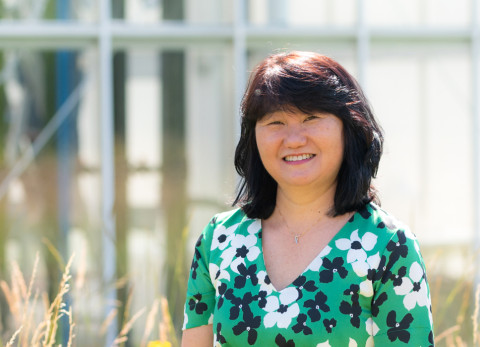 © Perro de Jong / NIOO-KNAW
I love challenges! The exciting challenge of initiating microbiome and bioinformatics research within the EcoGenomics national project inspired me to join NIOO. NIOO gave me the freedom and trust to use my expertise in genomics and environmental genomics to introduce novel combinations of state-of-the-art omics, post-omics, and next-generation sequencing techniques to the field of microbial ecology.
I now lead a successful line of research on the soil microbiome as a professor in Microbial Community Ecology and Environmental Genomics. This scientific freedom is the greatest benefit of working at NIOO and also inspires me to establish international collaborations and attract PhDs, postdocs and other scientists to our institute.
I appreciate all aspects of the institute, but my favorite part is my position itself. I find it meaningful, pleasant and productive. I enjoy the opportunity to discuss research with PhDs, postdocs and peers with different expertise in my department and NIOO at large.
Eiko Kuramae is Senior Researcher in the Microbial Ecology department and professor in Microbial Community Ecology & Environmental Genomics.