Datasets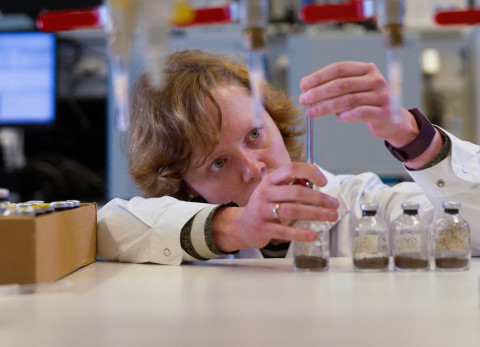 © RefHan Video Productions / NIOO-KNAW
In collaboration with the Flanders Marine Institute (VLIZ), the Netherlands Institute for Ecology (NIOO-KNAW) has developed a Data and Information Portal. The Portal has been developed in order to streamline and organise the data and information management of the institute.
For more information on this (pilot) project and access to the datasets:  http://mda.nioo.knaw.nl.
NIOO now also works together with Dutch Universities and DANS in DataverseNL and with DataDryad.
In our repository you can also find, when archived, a link to the data that belongs to a publication.
In the framework of the incentive measures from the Royal Society called " pearls of Data" some historical research data has been digitised and archived via DANS. It is about the socalled WQL-data: Water Quality Research Loosdrecht lakes, and 2 sets of bird ringing data from the Dutch Centre for Avian Migration and Demography.